Liverpool versus Chelsea—A derby that isn't a derby: Ahead of the FA Cup Final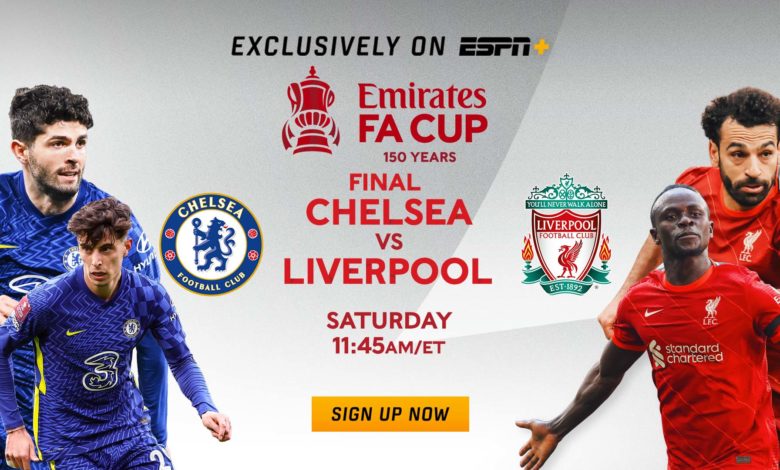 It can be argued that Liverpool this season has been front and center involved in the most epic games this season has ever produced to the entertainment of fans and neutrals alike.
Is it the Manchester City versus Liverpool games both at Anfield and at the Etihad or the Semi final clash at Wembley? Or the Chelsea Carabao cup final that took both teams to outrageous penalty kicks as both sides finished level in normal and extra time? Or the Champions League games against Atletico Madrid in the group stages?
It is no doubt the Liverpool team has provided some excitement for football lovers in their campaign this season, and they look set to provide more this weekend again, as a repeat of the Carabao cup final takes place again but this time in the FA Cup final at Wembley as both Liverpool and Chelsea look to duke it out once more for England's oldest and most traditional award.
The rivalry between Liverpool and Chelsea can neverbe compared or be as fierce or as passionate as the rivalry or enmity with Everton or Manchester United, but when both sides tend to meet, there looks to be a kind of unexplained grudge between the two that doesn't often see any side outclass the other.
There's no doubt that some of the Reds' defining games in the last 20 years have been against the Blues from west London. They've won or lost some crucial games to Chelsea, and also vice versa. For Liverpool, nothing hurts more than the Gerrard slip in 2014 against Chelsea that denied them the Premier League title, for Chelsea, it was always the Champions League semi finals.
Liverpool's first trophy of 2021/22 was won against Chelsea, and Saturday's FA Cup final against them will be the first for the Reds since they lost to the same opponents 10 years ago.
Liverpool versus Chelsea is a game that has never lacked history even if it isn't worth to be called a derby. One thing for sure though, is in this fixture, there are memories galore.
💃Pass WAEC, JAMB, POST-UTME & more in One Sitting for FREE!💯
How to JAPA to the UK easily [Free Application Templates]