Liverpool fans worry over Kostas Tsimikas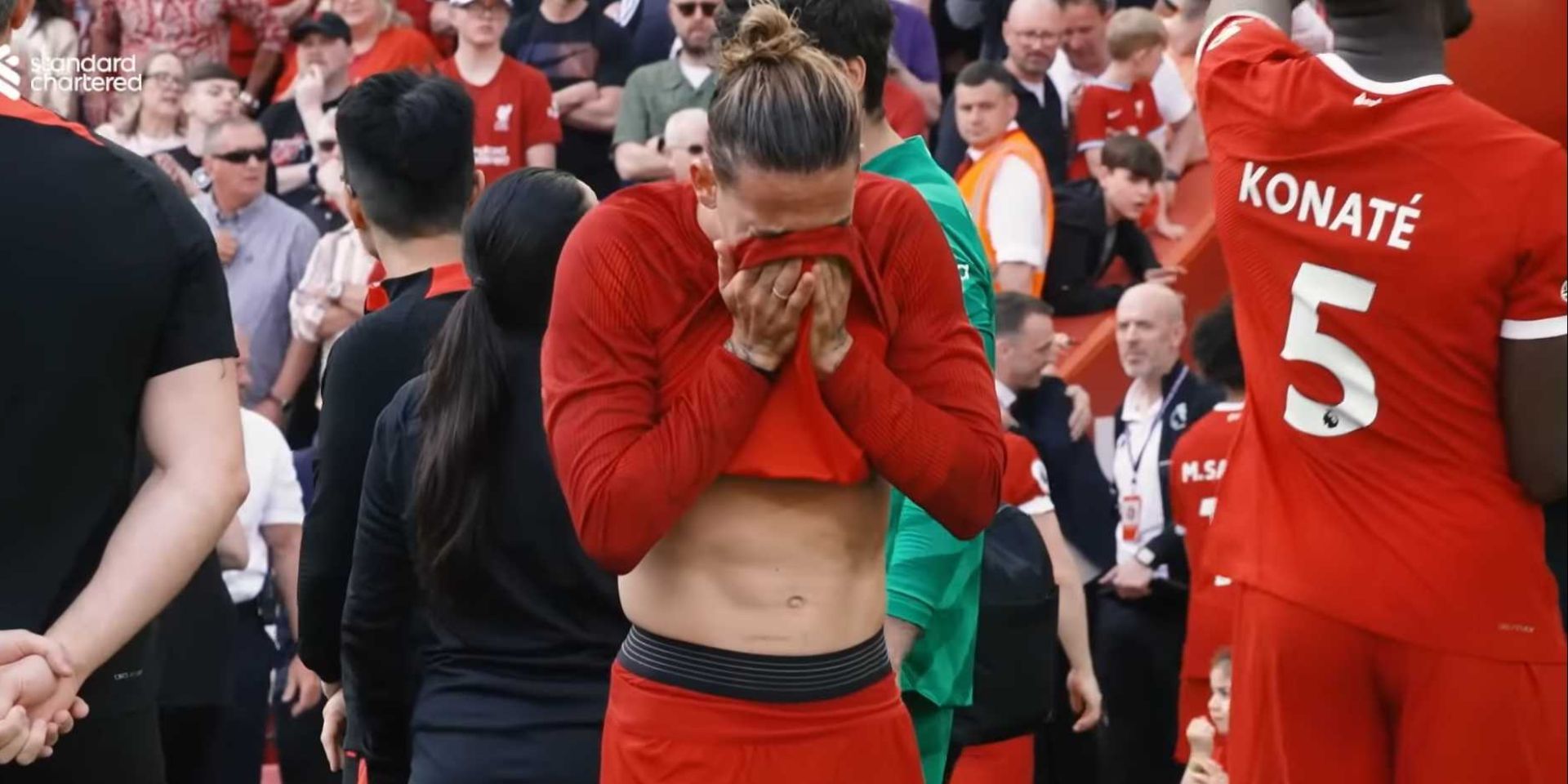 In a surprising turn of events, Liverpool's left-back Kostas Tsimikas could be on the verge of an unexpected departure from the club, as revealing footage emerged following the team's draw against Aston Villa.
The emotional scenes unfolded at Anfield on Saturday as the club bid farewell to four key players who have played vital roles during Jurgen Klopp's tenure.
Following the intense 1-1 draw with Aston Villa, the Liverpool squad emerged from the dressing room to form a poignant guard of honor for the departing stars: Naby Keita, Alex Oxlade-Chamberlain, James Milner, and Roberto Firmino.
As the players were acknowledged by their teammates and fans, it was Firmino who received the loudest applause. The Brazilian striker, who netted his 110th goal for Liverpool during the match, was visibly moved to tears, bidding an emotional farewell to the Anfield crowd.
While Firmino's emotional farewell was expected due to his significant contribution to the club, it was Tsimikas' reaction that has sparked speculation about his potential departure. The Greek international, who has made 27 appearances and provided six assists across all competitions this season, found himself behind Andy Robertson in the left-back pecking order.
Caught on camera at the final whistle, Tsimikas was seen weeping into his Liverpool shirt, seemingly overcome with emotion. The 27-year-old also took extra time to acknowledge the Kop, further fueling rumors that he may have played his final game in front of the Anfield faithful.
It is worth noting that Tsimikas' emotions were undoubtedly heightened following Firmino's farewell, and his reaction could simply be attributed to bidding farewell to the Brazilian teammate.
However, the left-back's playing time is expected to be limited next season if Klopp continues with the new system that sees Robertson dropping back as a third center-back during attacking transitions, enabling Trent Alexander-Arnold to move into midfield.
These on-pitch developments, coupled with Tsimikas' emotional display, have led to speculation that he may be among those departing from Liverpool during the upcoming summer transfer window.
Despite his relatively limited game time, Tsimikas has shown promise during his appearances, and his departure could be seen as a loss for the club.
As Liverpool enters a new phase and prepares for the future, the potential exit of Kostas Tsimikas adds another layer of intrigue to the summer transfer window.
Fans will be eager to see how the club addresses the situation and if they bring in any replacements to bolster the squad for the upcoming season.