Lionel Messi World Cup Room to Become a Museum Edifice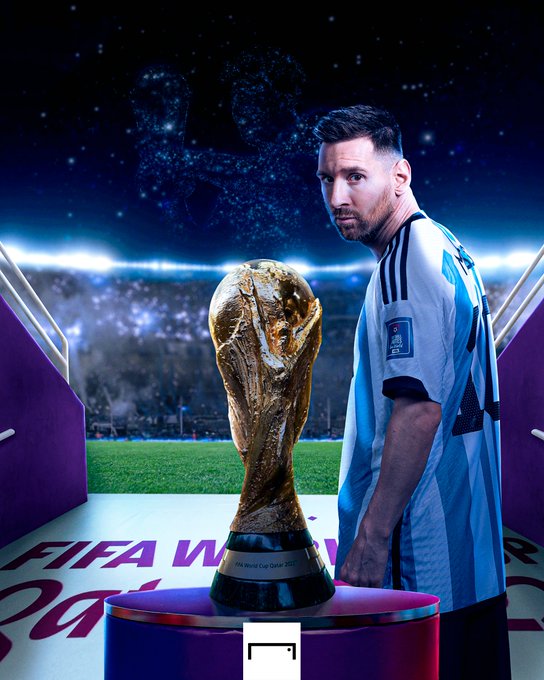 The room that Lionel Messi lived in while the 2022 World Cup was being held in Qatar will reportedly become a museum.
Argentina won the World Cup after defeating the 2018 champions France on penalties thanks to Messi's inspiration.
While Argentina as a whole continues to celebrate the incredible feat, Qatar has honored Messi by converting his apartment into a museum.
The official Twitter account of the Qatar News Agency posted the following:
"Qatar University announced that it would transfer the room in which Argentinian player Lionel #Messi stayed during the FIFA World Cup Qatar 2022 into a small museum."
The chamber will reportedly no longer be accessible to visitors, and everything Messi left behind will reportedly be preserved as they turn it into a little museum for locals and foreign tourists.
Argentina chose to use the university's facilities rather than an opulent hotel because of the diversity of courts, gyms, swimming pools, and the presence of a training stadium on campus.
Liverpool utilized the greatest university facilities in the nation while competing in the 2019 FIFA Club World Cup.
After defeating Flamengo 1-0, Jurgen Klopp's team went on to win the trophy.
According to Hitmi al Hitmi, the Qatar University's head of communications and public relations, changes were made to ensure that the rooms had everything a participant would need throughout the competition.
Al Hitmi further asserted that they are five-star lodgings that differ significantly from those seen in other nations.
They said:
"The room of Argentina national team player Lionel Messi will remain unchanged and will remain available only for visitors and not for residence, as it will serve as a small museum that will contain all of Messi's belongings and will be a legacy for students and future generations and a witness to the great achievements Messi has reached during the World Cup."