LG chairmen will spend our salaries on girlfriends – NUT opposes planned structure.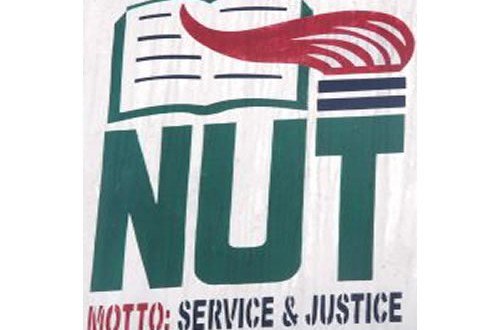 The Nigerian Union of Teachers (NUT), says the union is opposed to handover of payment of primary schools teachers' salaries to the local government councils.
Mr Simon Ozo, Ebonyi NUT Chairman, stated this on Monday in Abakaliki in an interview with the News Agency of Nigeria (NAN).
He said: "We know the excesses of our local government chairmen and their administration, they will not remember the teachers, they will prefer to marry new wives, build new houses, buy new cars and take care of their girlfriends rather than pay our salaries.
"This is why the union is opposed to the plan and as teachers we say, have your autonomy, but allow our salaries to come from state governments or let it go through Universal Basic Education Commission direct so that we receive our salaries promptly.
"There is need for the Federal Government to respect the 2012 Supreme Court's judgment on the responsibility of state and federal governments to primary school education in Nigeria.
"The plan if allowed to sail through will pose serious threat to the foundation of education in Nigeria, and every genuine and bold attempt must be made by education loving Nigerians to rescue and save primary education from imminent collapse.
We do not want the payment of salaries of our primary school teachers to be joined in the autonomy that will be granted the local government. The Supreme Court made it very clear that the management of primary school is in the hands of state governments and we stand on this verdict.
"We don't know why anybody in his right thinking senses will want primary school teachers' salaries to be joined with local government areas."
Mr Leo Nkah, the President, Nigeria Union of Local Government Employees (NULGE), Ebonyi Chapter,who spoke on the issue, supported the NUT's position.
Nkah said that the teachers only want to secure their future, stressing that they were not against local government autonomy.
Nkah, who is also the Acting Chairman, Nigeria Labour Congress (NLC ), Ebonyi Chapter, noted that the local government councils were saddled with the payment of teachers' salaries.
He stressed that it should not be so, adding that the local government council were required to participate' in the payment of teachers' salaries.
Nkah said that any constitutional arrangement should ensure that this participatory clause is respected.