Lagos LG Poll: PDP renounces Bode George, refutes alliance with LP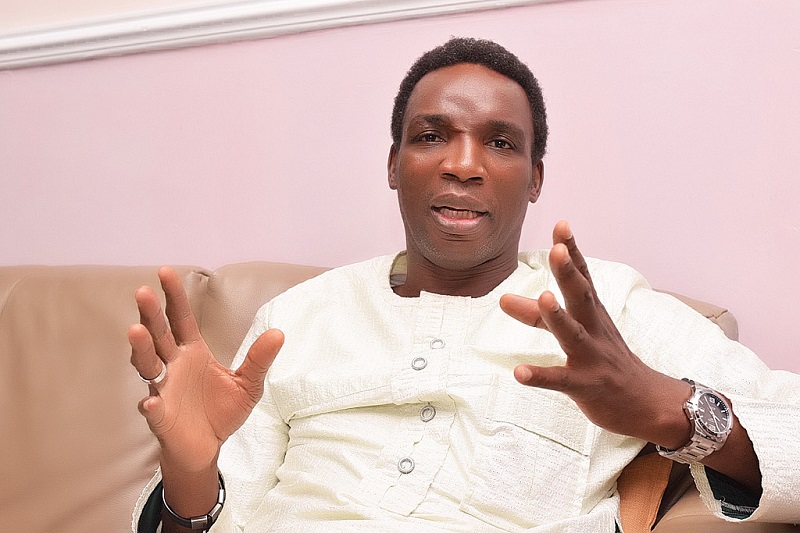 Contrary to the reports in both mainstream and social media about an alleged alliance between Lagos Peoples Democratic Party (PDP) and Labour Party (LP) towards the local government election slated for tomorrow July 22, the state Chairman of the PDP, Otunba Segun Adewale has debunked such as non existence.
According to him, the report is a function of some agents of the ruling party, All Progressive Congress (APC) within his party, PDP to hoodwink the electorates in Lagos. "Let me state clearly that our party is not in alliance with any political party towards tomorrow's local government and LCDA election in this state. I am aware some agents of the APC within us like Chief Bode George and Hon Moshood Salvador went to LASIEC to perform the grand plan of their pay masters to hoodwink Lagosians. When this has failed they are now in the media with lies that our party is in alliance with Labour Party. This is a lie and it cannot stand"
In a statement released to TOPNAIJA.NG, Adewale stated further that "Chief Bode George is neither our National Chairman nor the spokesperson for our Party. Hence, his proclamation of an imaginary alliance with a political party is tantamount to a desperate efforts at depriving the PDP of its hard earn victory at the Saturday's polls. His recent action shows clearly he has demonstrated his anti party tendencies beyond reasonable doubt.
"Unfortunately, those agitating for such alliance are yet to demonstrate their ability to win a single election for the PDP at their polling units since 1999. Every commitment by these frustrated political leaders to satisfying their pay master at Burdillion will be resisted by the good people of Lagos State".
The chairman posited that if there is any alliance between the PDP and other party for the sake of any election, such instruction will emanate from the National Chairman, Sen Ahmed Markafi and not through any busybody.
He urged the electorates not to be deceived by the antics of the ruling APC working through their paid agents but should remain resolute and cast their votes for the People Democratic Party (PDP) candidates only, at the polls.