Lady Gaga to reportedly star in Joker Sequel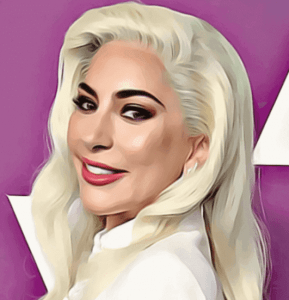 Joker Sequel about to get more gaga and chaotic as Lady Gaga will reportedly star.
The Joker 2019 movie is a film that was on many parts divisive among many audiences and critics alike even though was a massive financial success, amassing 1 billion US dollars in box office returns.
In sequel to such feats, the studio under new management of David Zaslav, quickly fast tracked a sequel featuring the main star of the film, Joaquin Phoenix, and now reports say, he might be joined by music icon, Lady Gaga.
The news came courtesy of The Hollywood Reporter who announced on Monday night that the singer is already in talks to star in the anticipated project.
There are also reports that the film will be a musical as opposed to the first film that was a dark dramatic psychology tale.
The award-winning musician recently starred in another movie project, House of Gucci, and is the latest celebrity after Charlize Theron that will be newly joining the comic book world, but in Lady Gaga's case, the world of DC in Joker: Folie à deux.
The reports suggest that she will feature in the role of Harley Quinn, the Joker's famous girlfriend.
It is notably a role Hollywood actress, Margot Robbie currently portrays in the DC Extended Universe.
The choice for the film's title, Folie à deux  is an interesting one as it refers to a medical condition where two or more people start sharing delusions.
This possibly is where the reports of Lady Gaga portraying Harley Quinn comes from.
Another Joker movie could go a long way towards establishing an R-rated brand or label for DC films, which has been the plan for Phillips from the beginning of his time working with the character.
One can only but imagine how far Philips can take the character in his journey through Gotham.