Kylie Jenner spotted again with ex-lover Tyga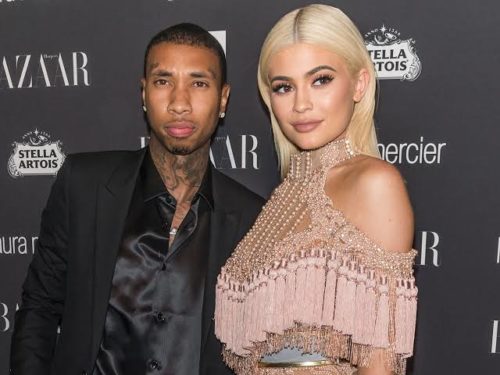 Tyga and ex-lover; Kylie Jenner have been spotted yet again in the same location after her separation from Travis Scott.
Eyebrows were raised last week when reports circulated on media about Kylie Jenner going to meet up with Tyga in his studio.
Kylie, however, denied the report, saying she only went to drop-off some of her friends who had an engagement there and nothing more. Some people found it quite difficult to believe what she said and have been hovering around to get a more tangible situation to put her lies to bed.
It seems their hope to an extent has now been produced as Kylie Jenner and Tyga were spotted in the same location again yesterday. Though it isn't clear if their meeting at a lounge in which they were seen in the city was planned or coincidental as Kylie went to the lounge with her sister Khloe Kardashian. They got to the lounge around 1 am and just after an hour, Tyga left. There are no reports of a conversation between the ex-lovers which makes it believable that their being in the same location was just mere coincidence.
School closed? Get access to Complete Secondary School Education (JSS1-SS3) CLICK HERE!
Follow us on Instagram
|
Advertise With Us
|
Promote Your Music