Kidie Me Vwo Kpevwe – Onos [Music + Lyrics]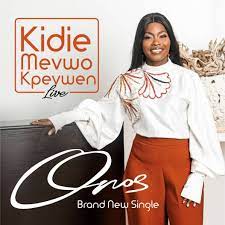 Gifted Nigerian Gospel Music singer and Songwriter Onos, releases a brand new single titled, "Kidie Me Vwo Kpevwe".
Commenting on the song, Onos says "Kidie Me Vwo Kpevwe" is a song that is bound to leave you in a mood of deep reverence and thanksgiving to God."
This release is the fourth(4th) single coming off Onos soon-to-be-released highly anticipated fifth(5th) album project, "New Dimension", and was recorded live in Warri, Delta State.
This new song is titled in the Isoko Language [a language spoken in the South-South region of Nigeria] and translates to mean, "What Can I Thank You With And My Response Is Praises Praises That's What I've Come With".
Lyrics: Kidie Me Vwo Kpevwe By Onos
Kidie me vwo kpevwe
(What shall I thank Him with)
Oghene ose wo ru no
(God my father has done so much)
Uyere uyere uyere na ovo
(Praises, praises only praises)
E Oghene ose wo ru no
(Oh God my father you have done so much)
What shall I render to you
My Lord and Saviour I thank you
I give you praises praises praises
My Lord l thank you.
Kidie me vwo kpevwe
(What shall I thank Him with)
Oghene ose wo ru no
(God my father has done so much)
Uyere uyere uyere na ovo
(Praises, praises only praises)
E Oghene ose wo ru no
(Oh God my father you have done so much)
Refrain:
Uyere uyere uyere na ovo
(Praises, praises only praises)
E Oghene ose wo ru no
(Oh God my father you have done so much)