Kayode Peace – Heavenly Song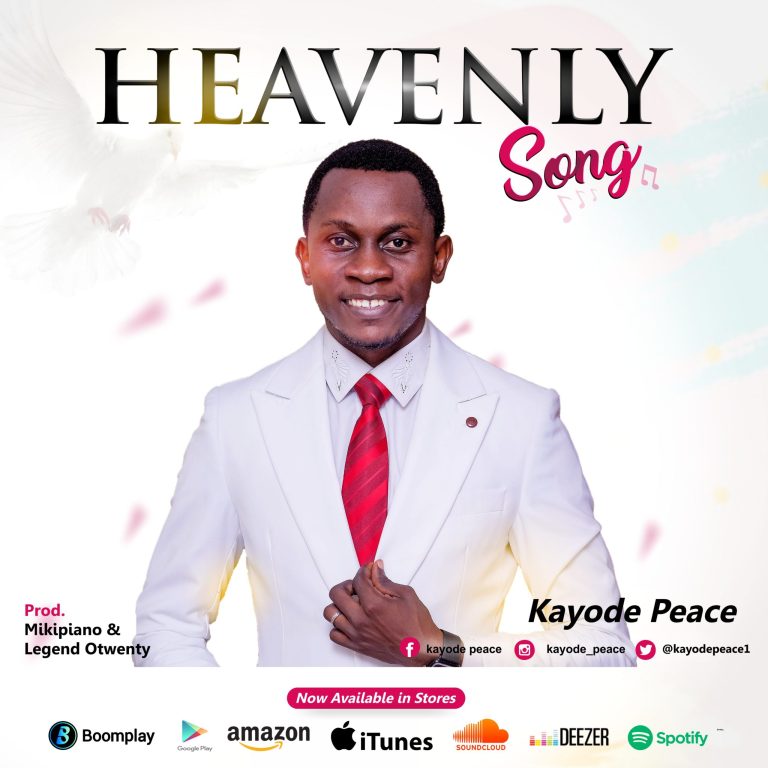 Kayode Peace – Heavenly Song
Emerging Nigerian Gospel song artist Kayode Peace dishes out Heavenly song
Kayode peace has served in so many leadership positions. of which He was the president of New Life Campus fellowship (Ekiti state university), during his tenure
Kayode peace is a man of faith and prayer, a follower of God, whose passion is to bring everyone into the light of His glory and mercy. His greatest desire is to see the nations worshipping the Father in spirit and in truth, having the consciousness that a time is coming when we will be transformed to worship the creator of heaven and earth, with the angels.
Kayode peace started his journey into the music ministry in the year 2005 where he led the congregation of the saint into His presence, declaring the word of the lord in praise and worship. He is a serving music minister in New Spring Choir of Firstlove Assembly, Ikeja Lagos. He has performed in so many concerts in his environment with his band (peculiar voices int'l) before he established his ministry (HEAVENLY SONG MINISTRY) HSM.
Kayode Peace is happily married and blessed with a son.
Download, listen, and share your thoughts below:
Enjoy unlimited access > DOWNLOAD TopNaija App free on Play Store now!
Follow us on Instagram
|
Advertise With Us
|
Promote Your Music