Jude Abaga: biography, age, family, net worth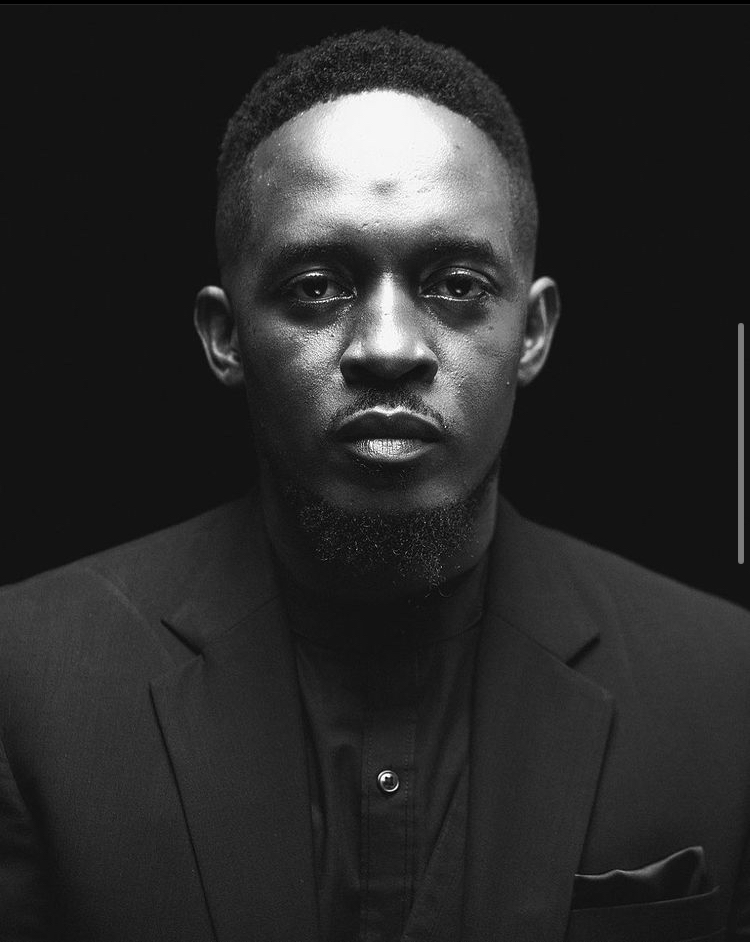 All you need to know about Jude Abaga popularly known as M.I Let's take a look at his Biography, Nationality, Career, Age, Net worth, Family.
ABOUT
Jude Abaga, better known as M.I Abaga, is a Nigerian rapper and record producer.
EARLY LIFE
Jude Abaga was born in Jos, Plateau State. He was born in October 4th, 1981. His parents, Pastor and Mrs Abaga are from Takum, Taraba State, both of Jukun-Nigerian descent. During his studies, he would perform at the campus organised events such as poetry night, major hip hop shows and concerts. He gained popularity through his rap skills at the Hip Hopera which was held at Calvin College in 2003.
EDUCATION
M.I started attended Baptist High School. After finishing, M.I went to further his studies in the U.S, Michigan State at Calvin College and this is where he pursued his degree in Business and Economics.
CAREER
Jude Abaga started his music career in 2003, after his relocation to Nigeria. He started by producing mixtapes with his friend Djinee which led to the release of the hit single Safe. The song was widely recognized and played on African radio stations and music video stations like MTV Vibe. M.I teamed up with his brother – Jesse Jagz, Ice Prince Ruby, Threadstone, Lindsay, Moses – Elbulk, and E-kelly to form Loopy Music.
After a while, Chocolate City company – a renowned music label in Nigeria, signed M.I Abaga. On this account, he relocated to Abuja from Jos. Also, it was his contract with Chocolate City that launched him into a successful music career. Currently, M.I Abaga is a pro in his craft, to the extent that DIV described him as the future of African Hip Hop.
As a producer, M.I has produced and featured on the works of several artists including Don Jazzy , Threadstone – the first rock band in Nigeria, Kel, Djinee, Shifi of Styl Plus, Jesse Jagz, Ice Prince, Ruby, Lindsey, Leony, Wizkid, etc. Although he is the CEO of Chocolate City, he still owns his own production company – Rytchus Era Productions, with his brother Jesse Jagz.
M.I Abaga has helped several upcoming artistes come to limelight, some of these artists are Wizkid, Vypa, Jesse Jagz, Ruby, Pype, Ice Prince, Brymo, and KhaliGraph Jones.
Also, with his music, he imprint a Northern presence in the Nigerian music industry. By doing so, he is seen as one who wants to bring Nigeria together through music. Hence, Nigerian hip hop fans describe him as Nigeria's Hip Hop Messiah.
FAMILY
Jude Abaga has two brothers, "Jesse Jagz" and "Jason Abaga". Jesse Jagz is also in the Nigerian and African music scene, and Jason Abaga. During Jude's adolescent, he would listen to tracks from Lauryn Hill, Bob Marley and the likes.
PERSONAL LIFE
M.I said "Be determined in achieving whatever you want to achieve. Determination is a strong factor for success".
ACHIEVEMENT
— Lyricist on the Roll at The Headies Awards
— Best Rap Single at the Hip Hop World Awards – 2008.
— Musician of the Year at the Mode Men Awards – 2008.
— Best New Act at the MTV Africa Music Awards – 2009.
— NMVA Award for the Best Use of Special Effects in a video – 2009.
— Best Mainstream Hip Hop Video at the NMVA – 2009.
— Nigerian Entertainment Awards honoured him as the Best New Act of the Year – 2009.
— Best Rap Album at the Hip Hop World Awards – 2009.
— Hip Hop Revelation at the Hip Hop World Award – 2009.
— Musician of the Year at The Future Awards – 2010.
— City People named him as the Musician of the Year – 2010.
— Artist of the Year by the National Daily – 2010.
— Malaysian African Entertainments Awards honoured M.I as the Musician of the Year – 2010.
— Orange Wall of Fame named him as the Most Amiable Brand – 2010.
— The Chairman was named as the Best Rap Album at The Headies – 2015
— Best Rap Single at The Headies Award – 2018
— Lyricist on the Roll – The Headies Award – 2018.
M.I Abaga's Endorsements
— Glo Mobile brand ambassador alongside other Nigerian artistes like Omawunmi, Burna Boy etc. in 2013. In the same year, he was chosen as one of the judges of the Glo X-Factor.
— United Nations appointed M.I Abaga as a Goodwill Ambassador in 2012.
NET WORTH
Jude Abaga has been rated as the best rapper in Africa and is known to be the rap soldier from Nigeria. M.I throughout his contributions and the endorsements, his net worth is estimated to be worth $4 Million.
😎PASS WAEC, JAMB-UTME, NECO, BECE IN 1 SITTING. GUARANTEED HERE💯
WIZKID: A LOOK INTO THE SUPERSTAR'S LOVE LIFE