Jota reveals how the cold goal against Tottenham came about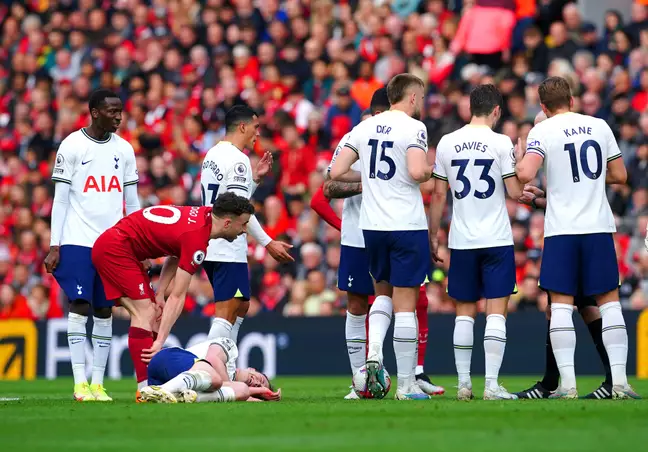 Liverpool's Diogo Jota goal against Tottenham Hotspur just seconds after Richarlison had scored what he believed to have been a late point stealer was as cold as it could ever get on Merseyside.
Diogo Jota, Liverpool's Portuguese forward, has revealed how the goal came about. He explains it was thanks to the advice given to him by Andrew Robertson before scoring the 94th-minute winner during the Reds' 4-3 Premier League win against Tottenham on Sunday.
The victory meant that Liverpool are now in fifth place in the Premier League table, leapfrogging Tottenham. Jota scored the winner just moments after Richarlison's equaliser in injury time.
In an interview with Liverpool's official website, Jota praised Robertson for his crucial advice in the dying stages of the game. He said, "I remember Robbo telling me to go on because we normally play that long ball – to go on and believe, and you could feel that was already a good sign."
Jota added, "We did that, we won the second ball, we played back, we played again in behind and I could intercept a pass and score the winner. It was really amazing."
Jota's goal proved to be the decisive moment in a thrilling game that saw Liverpool come from behind twice before securing all three points. The victory was also a much-needed boost for Liverpool, who have had a difficult season so far and are now looking to secure a top-four finish.
Jota has fired himself back into form towards the tale end of the season, scoring 5 goals so far after going a year without a goal. He will be hoping to continue his impressive run of form as Liverpool aim to finish the season strongly and secure a place in next season's Champions League.