Jordan Henderson uses not so good words with me—Jota reveals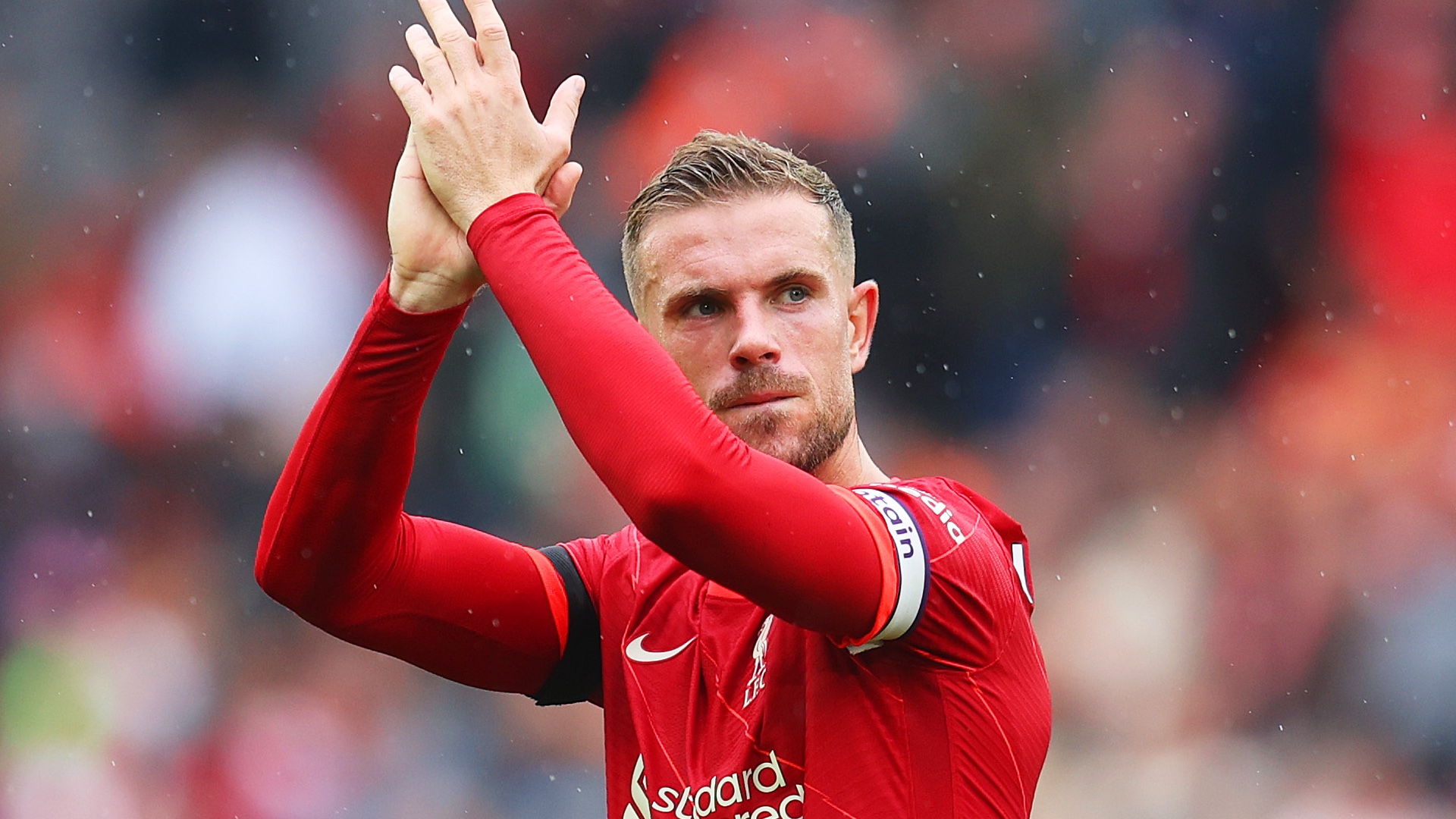 Liverpool dropped a documentary of Jordan Henderson out of the blue for fans recently, with some of his teammates and managers speaking on the player and his personality on and off pitch.
The documentary titled, 'Jordan Henderson is Never done' featured appearances by Liverpool manager, Jurgen Klopp, and England boss, Gareth Southgate, and a few of his teammates like Diogo Jota, Thiago Alcantara, Roberto Firmino, Virgil van Dijk, Trent Alexander Arnold, Harvey Eliott, Curtis Jones and recent new comer; Ibrahima Konate.
They each all spoke about the Liverpool captain and his input in the team, on and off the pitch.
Going by achievements and honors, Henderson has proven himself the most who has achieved in a Liverpool shirt in terms of collective titles, and has cemented himself as a truly great captain amongst the likes of other Liverpool icons in the past.
It is his influence that is greatly praised, with Thiago Alcantara praising his teammate as 'one of the best midfielders' he was privileged to have played with.
Diogo Jota though, quite humorously revealed Henderson was one of the players he has had to receive curse words from during his overall career so far.
The Liverpool forward told the Anfield outfit's official website that sometimes the North-East midfielder directs some 'bad words' at him, particularly when he makes mistakes on the pitch, in an effort to motivate him.
Diogo Jota revealed:
"To be honest, it is the first time I had a player like Jordan on the pitch – he tries to speak with you always, not always good words! He keeps you pushing forward, the role of being a manager inside the field. I know that I cannot rest for a second because he will be right up against me."
Ever since signing from Sunderland, Jordan Henderson has proven to be quite the bargain for Liverpool, as he has gone on to spend 10 years at the club since his debut in 2011.