Jkells – Korede [Video + Lyrics]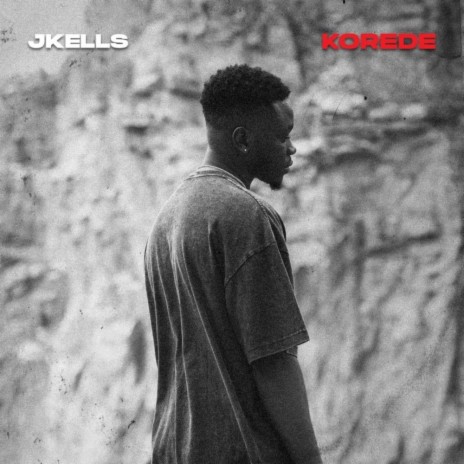 Fast-rising Nigerian singer and songwriter, Jkells, has released his highly anticipated single titled "Korede."
The track, produced by Smartbeatz, showcases Jkells' unique Afrobeat sound and captures the essence of the struggles faced by the average Nigerian while fostering hope for a brighter future.
In Yoruba language, "Korede" translates to "Goodluck or Good tidings," and the song serves as a reflection of the challenges experienced by Nigerians, particularly those residing in popular metropolitan areas such as Obalende, Ikeja, and Surulere.
These areas are known for their unfavorable living conditions, and Jkells uses his music to shed light on the difficulties faced by the locals.
Through "Korede," Jkells spreads a message of hope, encouraging Nigerians to remain optimistic and resilient despite the hardships they encounter.
The song serves as a prayer for a better life not only for Nigerians but for everyone, both near and far from home.
Watch the video below;
Jkells – Korede Lyrics
From ikeja to obálendé
E sure korede o
Korede o
Korede o
Surulere to canada
E sure korede o
Korede o
Korede
Korede
Vibez sensei
Waya do
Wetin dey sup
Wetin dey sup
Raba must drop
Henny must pop
My guys wan jaiye o
My guys wan sere o
Oh yh
Wetin dey sup
Wetin dey sup
Me sef wan chop
And drive drop top
My guys wan binu o
Oh yh
Wan ni a ma jaiye o
Oh yh
From ikeja to obálendé
E sure korede o
Korede o
Korede o
Surulere to canada
E sure korede o
Korede o
Korede
Mama calling
Say boy shey you are not jonzing
Shey you are not smoking that kpoli
Shey you never join bad gang
Shey you keep your faith intact
Are you praying
Mama I'm dollar chasing
Mama I'm tryna get that bag
For you and for me too
Now I'm faded
Running out of patience cause
The world has no conscience
If Mohamed don't move then the mountain will move of course
I'm not talking nonsense
Listen
I'm a legend in my generation
Gave up on expectations
I just do what I do and stay strong
So tell me
Wetin dey sup
Wetin dey sup
Raba must drop
Henny must pop
My guys wan jaiye o
My guys wan sere o
Oh yh
Wetin dey sup
Wetin dey sup
Me sef wan chop
And drive drop top
My guys wan binu o
Oh yh
Wan ni a ma jaiye o
Oh yh
From ikeja to obálendé
E sure korede o
Korede o
Korede o
Surulere to canada
E sure korede o
Korede o
Korede
From ikeja to obálendé
E sure korede o
Korede o
Korede o
Surulere to canada
E sure korede o
Korede o
Korede
Korede