Jesse Garba Abaga: biography, age, family, net worth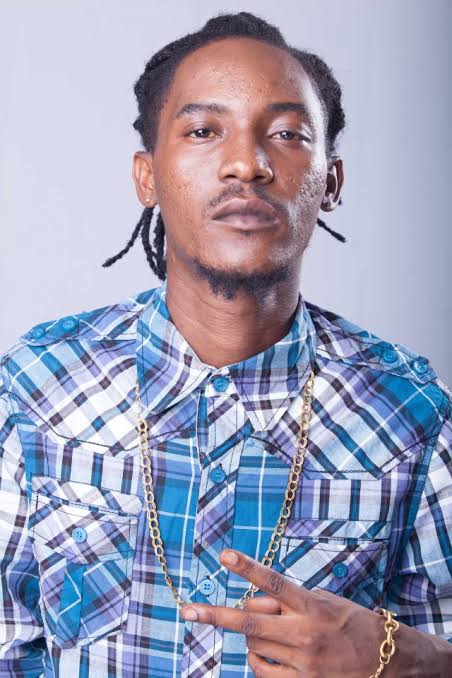 DOWNLOAD MP3 HERE
All you need to know about Jesse Garba Abaga popularly known as Jesse Jagz Let's take a look at his Biography, Nationality, Career, Age, Net worth, Family.
ABOUT
Jesse Garba Abaga, known professionally as Jesse Jagz, is a Nigerian rapper, record producer and songwriter.
EARLY LIFE
Jesse Garba Abaga was born on 10 August 1984 to Chris and Lydia Abaga. He grew up in Jos and is a member of Taraba State Jukun ethnic group. His father is a pastor and his mother is a gospel artist and counselor.
EDUCATION
Much about Jesse Jagz education is not known.
CAREER
Jesse Jagz recorded his first album with a group of artists named "Gospel Insanity". Unfortunately, the album never got released due to fallout of some of the members. After the failure of the album, Jesse Jagz started producing beats professionally and formed another group called "Eleven Thirty" which quickly became a huge success in Jos, the capital city of Plateau State in the northern part of Nigeria.
In 2004, Jesse Jagz hooked up with his elder brother Jude Abaga popularly known as MI and together they started Inner Hub Studios. In 2006, Jesse Jagz started a solo career with a debut hit single "Africa" a song that remained at number 1 on the Cool FM chart for several months. Between 2006 and 2007 respectively, Jesse Jagz had three songs simultaneously dominating the top 10 charts on Cool FM, RayPower FM as well as Rhythm FM and finally becoming street anthems in and around the northern part of Nigeria.
In April 2015, Jesse Jagz re-signed a record deal contract with Chocolate City after leaving the label in May 2012 to establish his own imprint record label known as Jagz Nation.
Jesse Jagz hit singles include Nobody Test Me, Bend Down Low, Sugar Cane Baby and The Greatest, amongst others. In 2008, his hit single "My Brother" was selected as part of the International Music Entrepreneur of the Year.
In February 2009, Jesse Jagz was selected to represent Nigeria at the 2009 edition of Sauti Za Busara Music Festival, a yearly international festival celebrating East African music and features top-quality musical performances by more than 400 established and upcoming artists and over the years has established itself as one of Africa's leading music festivals which is held annually in Zanzibar, Tanzania.
Jesse Jagz has collaborated with top artists like M.I, Ice Prince, Banky W, Flavour, Wizkid, Davido, Brymo, Faze, Ruby, Olamide, amongst others. In 2009, his debut music video "Pump It Up" was released in November 2009 and got him positive reviews. In 2010, he released his first debut studio album "Jag of all Tradez" which received critical acclaim globally.
In 2013, he released the hit singles "Murder them" and "Redemption" after parting ways with Chocolate City Music group which is currently headed by MI and Ice Prince. The singles "Murder them" and "Redemption" was later released under his new imprint and record label "Jagz Nation".
In June 2013, Jesse Jagz released his second album "Jagz Nation Vol 1; Thy Nation Come" under his record label "Jagz Nation" after leaving Chocolate City. With him rapping, singing and handling most of the production on his first album, Jesse Jagz chose to seek the help of other producers such as Samklef, Shady and Kid Konnect on his second album instead. The album features collaborations from Brymo and Wizkid. On 8th April 2015, Jesse Jagz returned back to Chocolate City and renewed his contract.
FAMILY
Jesse Garba Abaga is the younger brother of recording artist and producer "M.I Abaga". Jesse Jagz has a daughter with singer Ruby Gyang. In July 2020, he married his girlfriend Tolu. The wedding was a private ceremony held in Jos, Plateau state.
PERSONAL LIFE
Jesse Garba Abaga has been described as Nigeria's Kanye West because of his flirtatious experimentation with different genres of music from R&B to roots reggae to pop all built on a predominantly hip hop foundation.
Jesse Jagz primarily makes hip-hop and reggae, but incorporates elements of other genres into his music. His music utilizes various kinds of instrumentation, auto-tune and echo.
ACHIEVEMENT
Some Jesse Jagz awards and nominations include:
—In 2007, he was nominated for Most Top Ten Hits on Cool FM.
— In 2008, he was nominated for Best Dance Single at the Nigeria Entertainment Awards.
— In 2008, he won Best Rap Single and Best Producer of the Year at the Splurge Magazine.
— In 2009, he was nominated for Producer of the Year at the Hip Hop World Awards.
— In 2010, he was nominated for Producer of the Year at the Future Awards.
— In 2010, he won Producer of the Year at the Future Awards.
— In 2014, he won Lyricist on the roll at the Hip Hop World Awards And the Headies Awards.
NET WORTH
Jesse Garba Abaga is a top Nigerian singer. He is diverse in his genre and has a good number of songs and albums to his credit. He is estimated to be net worth $1.2million.
👉Enjoy Full Access to Complete Primary & Secondary Education Online Here👈
😎PASS WAEC, JAMB-UTME, NECO, BECE IN 1 SITTING. GUARANTEED HERE💯