Jeff Bezos builds fiancé $175m Mansion in Beverly Hills (Photos)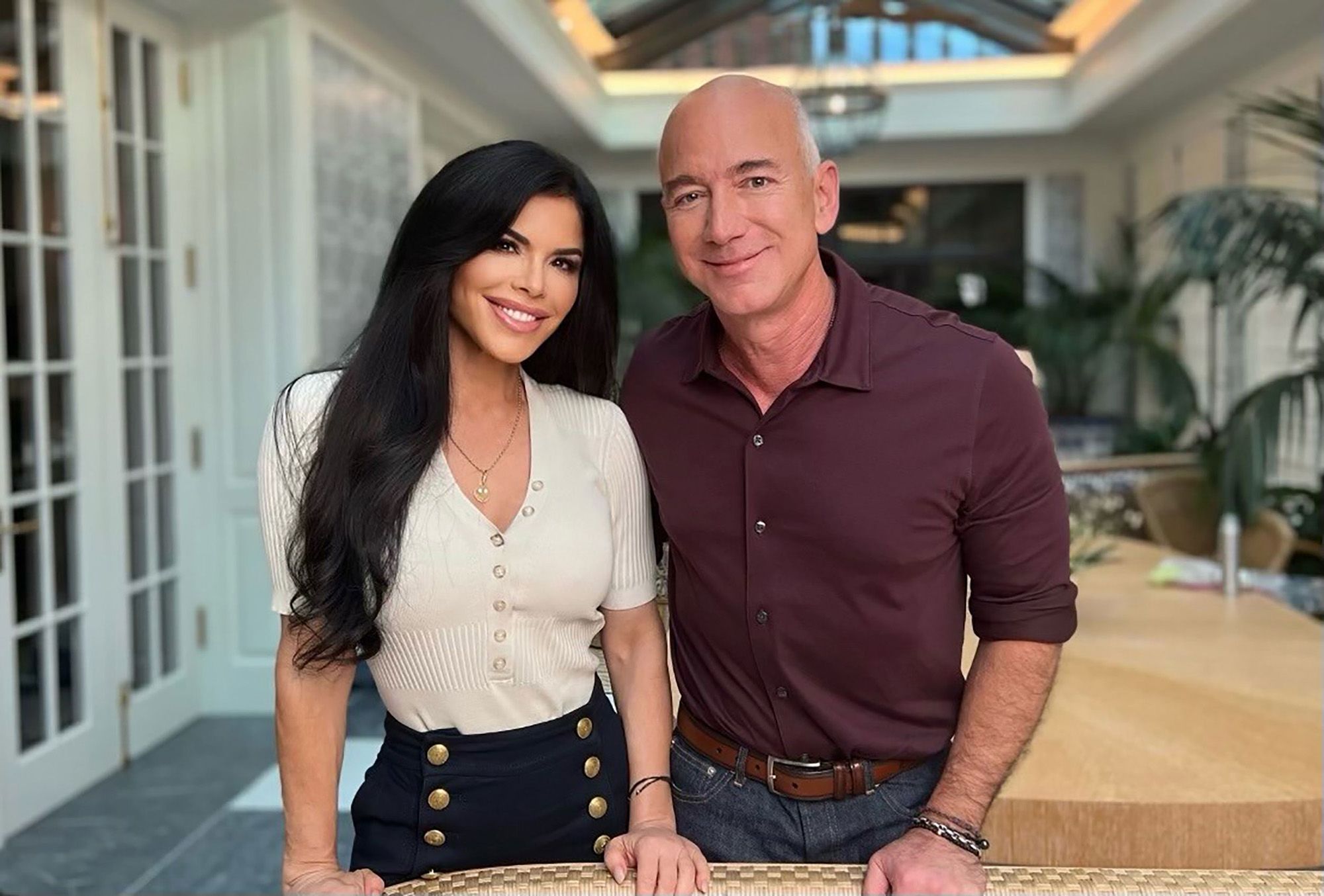 Following his recent engagement to Lauren Sánchez, Jeff Bezos, the billionaire and former CEO of Amazon, has reportedly resumed construction on his opulent $175 million mansion in Beverly Hills, California, as workers focus on the roofing phase of the sprawling three-story residence.
The lavish estate, occupying a 10-acre property previously owned by former Warner Bros. president Jack Warner, was acquired by Bezos in early 2020.
The property boasts a massive 28,000 square feet of living space, encompassing the main residence, a guesthouse, a gym, a pergola, and a separate structure dedicated to security personnel. Not content with the existing features, Bezos plans to expand the property to include a new pool house, powder room, and retaining walls.
With a net worth of $138 billion, Bezos has spared no expense in creating a dream home for his future wife. The mansion showcases the magnificence and grandeur befitting the couple's lifestyle.
The engagement between Bezos and Sánchez took place aboard Bezos' extravagant $500 million yacht during their attendance at the 2023 Cannes Film Festival in the South of France. Sealed with a spectacular 20-carat engagement ring, valued at an estimated $2.5 million, the proposal was a testament to Bezos' commitment and affection for Sánchez.
While details regarding the interior design and specific amenities of the mansion remain undisclosed, it is expected that the property will feature state-of-the-art facilities, luxurious finishes, and meticulously crafted living spaces designed to provide ultimate comfort and opulence.
Bezos, known for his visionary business endeavors, has ventured into various industries beyond his remarkable success with Amazon. His interest in space exploration led to the establishment of Blue Origin, a private aerospace manufacturer. Additionally, his commitment to philanthropy has been demonstrated through initiatives such as the Bezos Earth Fund, a $10 billion fund aimed at combating climate change.
As construction progresses on the Beverly Hills mansion, the project symbolizes Bezos' desire to create an exceptional sanctuary for his future life with Sánchez, reflecting their shared success, ambition, and dedication to a life of luxury.
With their upcoming nuptials on the horizon, the anticipation surrounding the completion of this lavish residence grows, as the world awaits a glimpse into the extraordinary lifestyle that awaits Jeff Bezos and Lauren Sánchez in their magnificent Beverly Hills abode.