Jaido P – One Of A Kind ft Fireboy DML [Lyrics]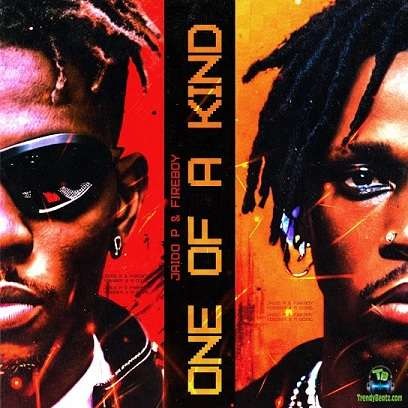 In 2023, Jaido P, a fast-rising Nigerian singer and rapper, teamed up with Fireboy DML, one of the leading new generation artists, to produce an awesomely-composed tune called One Of A Kind. This song features nicely composed vocals that listeners are sure to cherish.
Jaido P added his bars to the instrumental, while Fireboy DML showcased his sweet voice and enigma. The production was driven by Nxrthmix and Cracker Mallo, making it a top-notch rendition.
Jaido P, whose real name is Taiwo Olajide Daniel, is rising from Obafemi Awolowo University, Osun State. He became popular after Olamide jumped on Cracker Mallo produced "Tesinapot" in 2021, and has since been improving on the mic.
"One Of A Kind" is Jaido P's first installment for the year 2023, following his 2022 double released tracks, "Disturb" and "Pablo Moves". It's an Afro-fusion latest entry that is worth listening to repeatedly.
One of a kind lyrics
[Pre-Chorus: Fireboy]
See I'm one of a kind
Been a go-getter all of my life
From the place where the sun never shines
So I dey on the grind all the time
All the time, all the time
Got a lot on my mind
I've been writing the songs of my life
Many tears wey don fall for my eyes
So today I go chop all my life
[Chorus: Fireboy]
Ọtí lọtun losi oh
Ọmọ meji-meji oh
Oun mi langba langba
Ni se lon mi langba langba
Sisi peperempe
Jẹn rọwọ ẹ loke oh
Oya dance and go crazy
Owo yẹn wa necessary oh, oh, oh-oh
[Verse 1: Jaido P]
Sitting on the chair mo dẹ n think about life mi
Life mi o n shen nkan ti mo n think about lightly
Think about knife tori wọn le backstab mi
Niggas shine white teeth but wọn shi backbite mi
Think about home 'cause my life like a road trip
Think about throne 'cause I feel like I'm chosen
If I keep my eyes closed ọmọ wọnle blind fold mi
Think about my goals when I feel like I'm folding
The clock ticking mo mọ time must tell
Anyhow e be ọmọ man must flex
Got my mind heavy and it can't compress
I need to have some Hennessy and then have some girls
Cooking no apron
When my work done I go play small
People never know what my life is based on
Fire fun min through pass e say make I make run
[Chorus: Fireboy]
Ọtí lọtun losi oh (Losi oh)
Ọmọ meji-meji oh
Oun mi langba langba
Ni se lon mi langba langba
Sisi peperempe
Jẹn rọwọ ẹ loke oh
Oya dance and go crazy
Owo yẹn wa necessary oh, oh, oh-oh
[Verse 2: Jaido P]
Shopla
Ọmọ meji, we riding around the town in a Mercedes
Put a shawty on a wages
Oluwa sho mi, life is crazy
Haters talmbout say na bad pass (Bad pass)
Don't give me all of that crap (That crap)
All my girls mo ti pe wọn, won wa (Won wa)
Awon boys ton ba ri'ke wọn a ja (Won a ja)
The juice worth the squeeze of the fruit of my labor
We go to work straight when we wake up
Around the clock we got no days off
I know this life sweet I got a taste of it
[Pre-Chorus: Fireboy]
See I'm one of a kind
Been a go-getter all of my life
From the place where the sun never shines
So I dey on the grind all the time, all the time, all the time
Got a lot on my mind
I've been writing the songs of my life
Many tears wey don fall for my eyes
So today I go chop all my life
[Chorus: Jaido P]
Ọtí lọtun losi oh
Ọmọ meji-meji oh
Oun mi langba langba
Ni se lon mi langba langba
Sisi peperempe
Jẹn rọwọ ẹ loke oh
Oya dance and go crazy
Owo yẹn wa necessary oh, oh, oh-oh
[Outro: Jaido P]
Ọmọ meji, we riding around the town in a Mercedes
Put a shawty on a wages
Oluwa sho mi, life is crazy