Jadon Sancho banned from all things Manchester United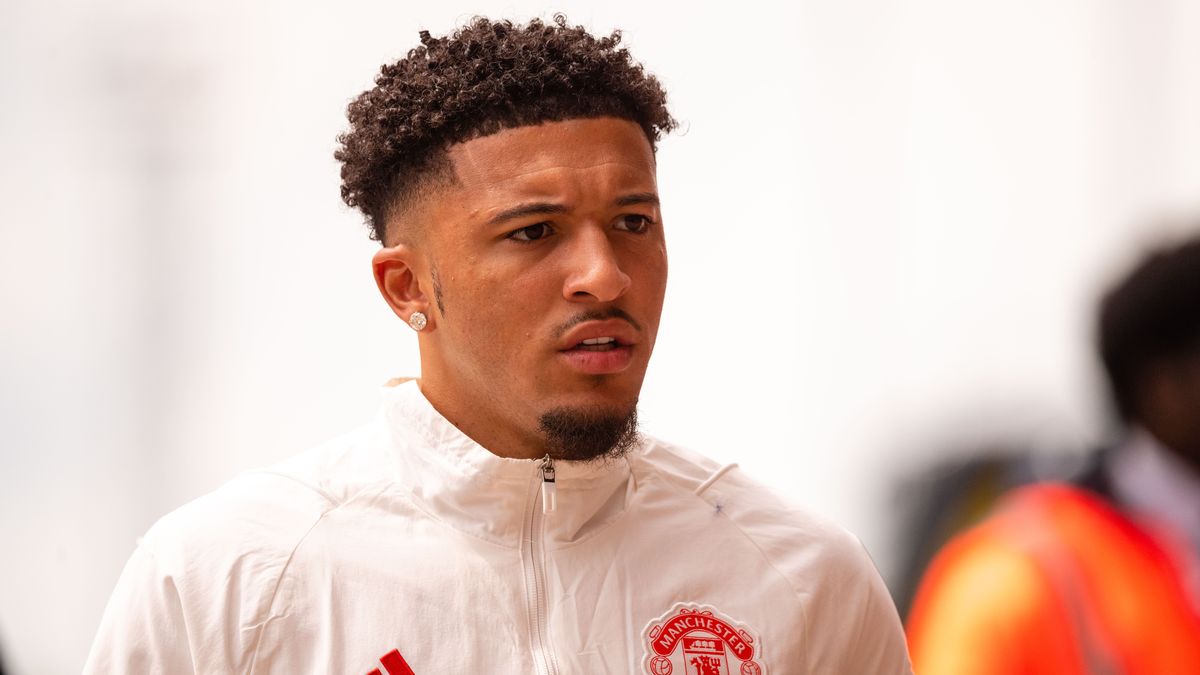 Manchester United winger Jadon Sancho finds himself in a precarious situation at the club, as a recent report suggests that he has been "completely exiled" from the first-team environment.
The rift between Sancho and manager Erik ten Hag has deepened, following a public dispute that has left the young talent isolated.
The dispute began when Jadon Sancho took to social media to publicly criticize Manager Ten Hag's comments after being omitted from the squad in a recent 3-1 defeat to Arsenal.
Sancho vehemently denied allegations of underperforming in training and asserted that he had been unfairly made a scapegoat for the team's shortcomings.
Although he later deleted his post, the absence of an apology from Sancho has left him unwelcome among the first-team ranks.
According to a damning report from The Mirror, the situation has escalated to the point where Sancho has been barred from all first-team facilities.
This means that he cannot interact with his fellow teammates or use the first-team dining area.
Instead, the 23-year-old is relegated to dining with academy players. While the player himself is said to be discontented with the situation, he remains steadfast in his refusal to apologize.
Manager Ten Hag, known for his unyielding stance, previously had a stand-off with Cristiano Ronaldo last season. It is now suggested that the only way for Jadon Sancho to find his way back into the first-team fold is by issuing an apology.
A source within Manchester United reportedly stated,
"There is an easy way to resolve this situation, which is for Jadon to say sorry to the manager. Something has to give – and it won't be the manager."
Jadon Sancho, who arrived at Manchester United in a high-profile £73 million transfer in 2021, has amassed 82 appearances for the club, scoring 12 goals during his tenure.
Despite reports of offers from other clubs, including Steven Gerrard's Al Ettifaq in the Saudi Pro League, and interest from former club Borussia Dortmund, reliable football journalist Fabrizio Romano indicated that there are currently no imminent deals in the works.
He commented,
"Also regarding English clubs, no one has called Man Utd to prepare something for January. We are not yet at that stage. It is still very early."