Jack Grealish On Problems In England Squad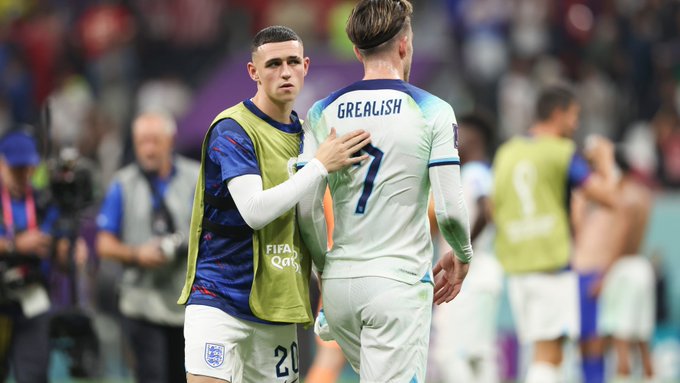 England manager, Gareth Southgate is another name that has received quite the criticism in recent times that isn't Cristiano Ronaldo or Harry Maguire, and now his actions within the England national team has sparked controversy that Jack Grealish has come out to debunked.
Jack Grealish, a winger for England, has claimed that head coach Gareth Southgate has no issues with Phil Foden, a teammate.
Grealish made this statement prior to Tuesday's World Cup match between England and Wales in Group B.
Foden has only played 19 minutes at the current World Cup, despite being a crucial member of the England team.
England's goalless draw with the USA, where the Three Lions lacked originality, did not include Foden.
Grealish insists there is no problem between Foden and Southgate, though.
"People always used to say, 'Ah, he is got a problem with Jack' last year or two years ago, and then I come on and it is like, 'Oh, he likes Jack now, who is it next?'" Grealish told BBC Sport.
"And then I know people were saying, 'He doesn't like Madders (James Maddison)' and now Madders is in, so it is fine with him, and then Phil didn't play, so it is like, 'He's got a problem with Phil'.
"He has not got a problem with anyone. He speaks to all of us the same.
"If you are not playing – Phil didn't play the other night – he is still the same with Phil as he's with me when I came on or Harry Kane.
"He has not got a problem with anyone. If he did have a problem with someone, you would know about it."