Iyanya Onoyom Mbuk: biography, age, family, net worth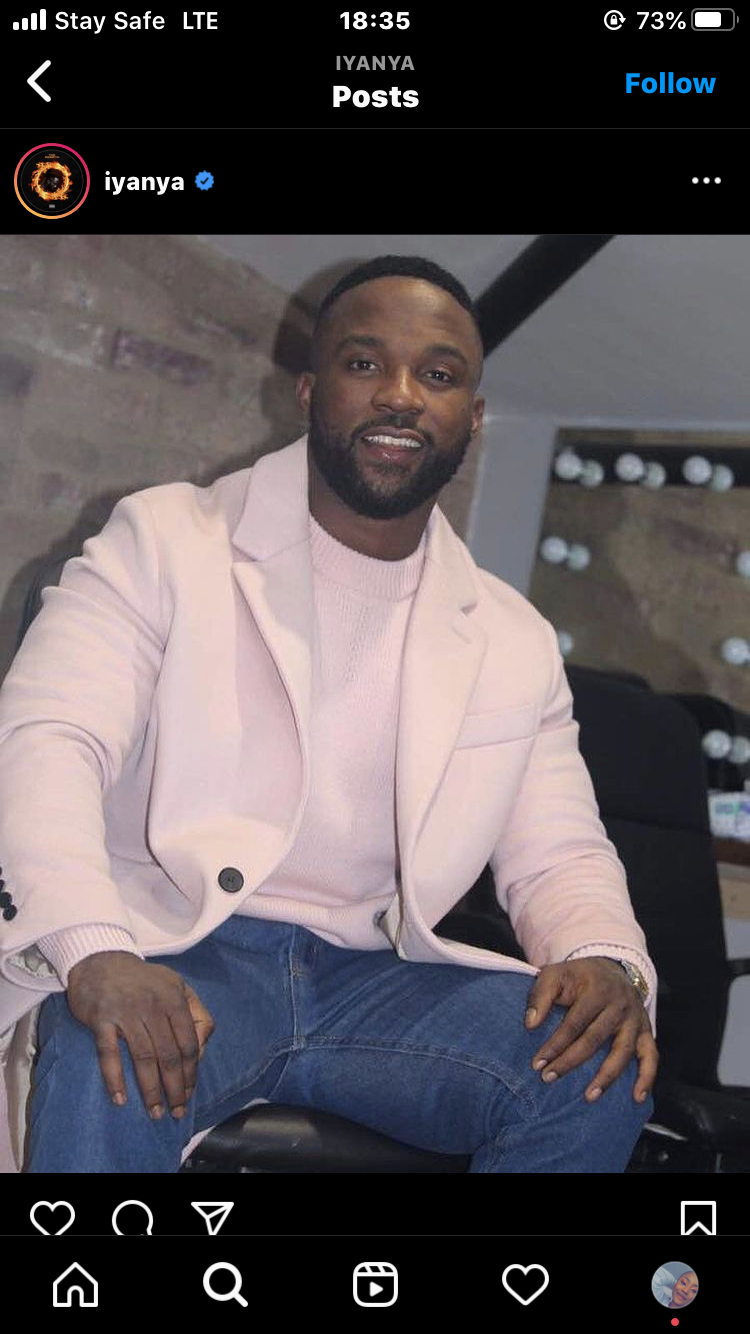 DOWNLOAD MP3 HERE
All you need to know about Iyanya Onoyom Mbuk popularly known as Iyanya Let's take a look at his Biography, Nationality, Career, Age, Net worth, Family
ABOUT
Iyanya Onoyom Mbuk, known by his stage name Iyanya, is a Nigerian Afropop singer. He rose to fame after winning the first season of Project Fame West Africa and is best known for his hit single "Kukere"
EARLY LIFE
Iyanya was born on Palm Street in Calabar, Cross River State, Nigeria.  In the year 1986, 31st of October, to Mr and Mrs Mbuk. His mother was a disciplinary and school headmistress while his father was a forester. Unfortunately, he lost his parents and elder brother in 2008.
EDUCATION
Iyanya Onoyom Mbuk completed his primary, secondary, and university education in Calabar. He is a business management graduate from the
CAREER
Iyanya's music career really took off in 2008 when he won the first season of the MTN Project Fame West Africa contest. This brought him instant fame and fortune and helped to kick-start his career. He later teemed up with Ubi Franklin in 2011 to co-found the Made Men Music Group record label. He released his debut album titled 'My Story' with top singles like, 'No Time' and 'Love Truly' amongst others under this label. The album however had modest success and wasn't so well accepted in the market. It was however, his single "Kukere" which was released in April 2012 that launched him big time into the industry. The single was a major hit and received massive airplay and rave reviews. "Kukere" came with a special dance style called "Etighi" which is popular cultural dance for people from Calabar, where Iyanya grew up.
He maximised the "Kukure" moment by releasing other hit singles like 'Ur Waist' 'Flavour' 'Sexy Mama' and 'Jombolo' amongst others, which all became part of his "Desire" album released in 2013.
One beautiful thing about him was that he showed his creative and versatility in the gospel music scene but alas, he didn't get the kind of acceptance which he craved for and so he decided to stay focus to something more realistic for him.
Ultimately 'Kukere'  was a blessing for Iyanya and it gave him his needed breakthrough in his music career.
In 2015, he released another studio album titled 'Applaudize' , after which he left the MMMG label. He later teamed up with Don Jazzy and signed up for Mavins Record in 2016; before finally leaving a year later to pitch his tent at Temple Music.
FAMILY
His mother was a head mistress and his father was a forester. Iyanya has described his mother as the household disciplinarian, while his father was the gentler of the two. His parents both died in 2008, and his older brother died around the same time. Iyanya's grandfather was a clergyman where Iyanya sang in his church's choir and was the choir master for the children's choir at age five.
PERSONAL LIFE
Iyanya is not married, but he has been involved in numerous relationship scandals.
ACHIEVEMENT
He has been nominated for several awards and has also won a decent amount of them which include the following;
— Nigerian Music Awards
— Headies Awards
— Ghana Music Awards
— World Music Awards
— City People Entertainment Awards
— Soul Train Music Awards
— Nigerian Entertainment Awards
— African Music Magazine Awards
— Channel O Music Video Awards
Iyanya is a brand ambassador for MTN and also has a deal with Solo Phones. Each of these deals are reportedly worth several millions of Naira. He is also a brand Ambassador for Zinox Computers.
NET WORTH
Iyanya is currently one of the richest and most influential artiste in Nigeria with an estimated net worth of millions.
👉Enjoy Full Access to Complete Primary & Secondary Education Online Here👈
😎PASS WAEC, JAMB-UTME, NECO, BECE IN 1 SITTING. GUARANTEED HERE💯