IPOB Condemns Assassination Attempt Of Former Imo State Governor ( SEE DETAILS)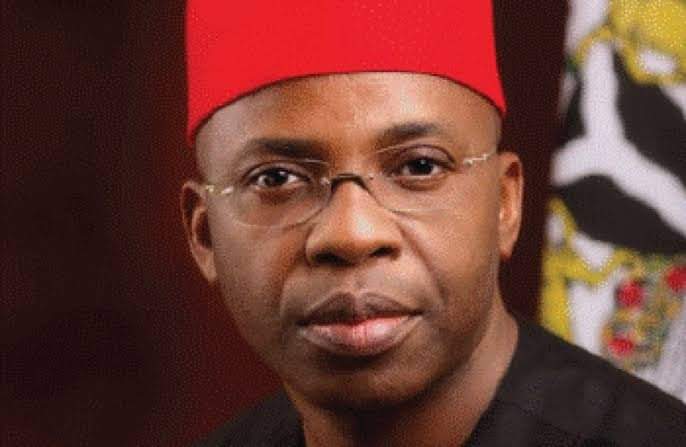 The Indigenous People of Biafra (IPOB) has confirmed suspicion regarding the last   assassination attempt on the life of the former governor of Imo State, Mr. Ikedi Ohakim, by gunmen.
Gunmen had attacked Ohakim's convoy at Oriagu in the Ehime Mbano Local Government Area of the state on Monday evening, killing four police escorts attached to him.
Reacting to the attack on Wednesday, IPOB in a statement by its Media and Publicity Secretary, Emma Powerful revealed that the attack was masterminded by political gladiators in the state.
According to the separatist group, the masterminds are desperate to kill their political opponents to advance their careers.
IPOB said, "Everybody must ask Hope Uzodinma what is happening in Imo state because he created the political assassination thugs thinking he can manipulate and blackmail the public against IPOB.
"He must tell us what he is trying to achieve with this level of assassination across the state. Some people are murdered by criminals sponsored by his government's security agents, and some are murdered by Ebubeagu, his security militia collaborating with Fulani terrorists wearing Nigeria soldiers' uniforms.
"We cry out for the lives of innocent citizens murdered unjustly by his government. We realise that Hope Uzodinma is knowingly murdering his subjects because of his political interest and ambition, by carrying out attacks against his political opponents in Imo State."
According to the secessionist group, if every Imo indigene dies this way, "would he (Governor Uzodinma) live alone in the whole state and govern who?"
"The attack on Chief Ikedi Ohakim is uncalled for, and we must stand tall in protecting our people. Not every politician is wicked. Ohakim is one of the peaceful people among the politicians in the Eastern region.
"IPOB totally condemns the recent attacks on former Governor Ohakim today being the 2nd day of January 2023. We understand that the attack was planned to achieve a political goal by the enemies of Imo indigenes because they wanted to bring their opponents in the state down and push them into submission. But we know that Imo indigenes are not weak and must declare this government as a killer of its own people.
"The people of Imo State must be prepared for what is coming because the man on the seat of power, Hopeless Uzodinjo, is a vampire," it said.