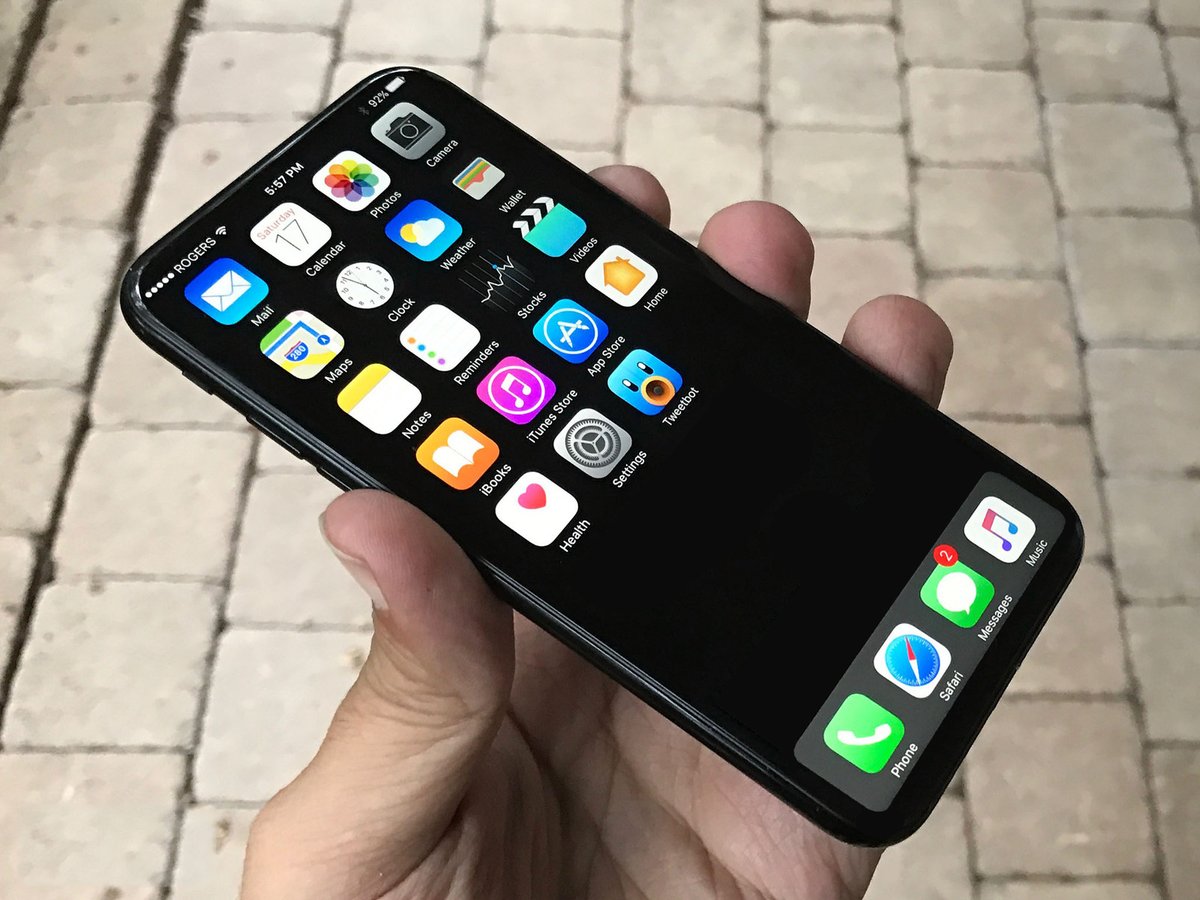 2017 is apple's 10th year anniversary and amongst the other milestones reached this year, would be the unveiling of the much awaited, much anticipated iPhone 8 today.
The phone would be unveiled today at the Steve Jobs theatre on Apple's new campus in Cupertino,  California.
The smartphone has been tipped by some to be the first to debut wireless charging tech, an edge-to-edge AMOLED display and an unusual vertical dual rear-facing camera.
The iPhone 8 leaks have been hinting at big changes, and that's no surprise, as Apple needs to match, if not outperform, the elegantly designed Samsung Galaxy Note 8, which has seen a spike in pre-orders . That's why we expect the iPhone 8 to be unlike any other iPhone that has come before.
The iPhone 8 or iPhone X is expected to feature a radical redesign , with an edge-to-edge display that does away with the top and bottom bezels where features like the Touch ID fingerprint sensor and the front-facing camera are housed. Rumors suggest Touch ID could be eliminated entirely in favor of robust facial recognition technology , which Apple is confirmed to be working on. There will be no physical Home buttonon the iPhone X and no bezels aside from a small area for the front-facing camera.
If rumours are correct, the so-called iPhone X will launch alongside the less-impressive iPhone 7S and 7S Plus and sell at an estimated price of $1000.
💰Make, Manage & Multiply More Money FREE CLICK HERE👌
How to JAPA to the UK easily [Free Application Templates]