Insecticide cover got stucked in vagina of a Nigerian woman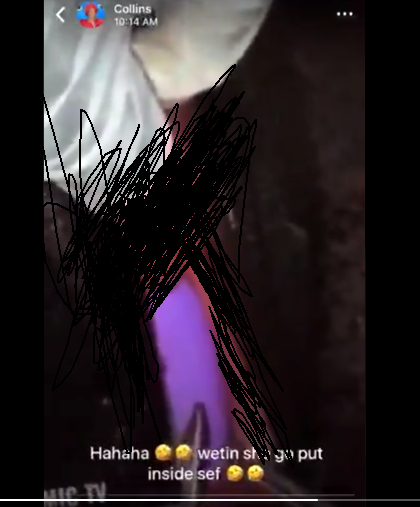 A video that has gone viral after being shared on social media, captured the moment an insecticide cover was forced out of vagina of Nigerian lady.
It was alleged that the insecticide cover got stuck in the lady's vagina while she was masturbating with it. The lady was heard screaming in pain as the cover was forced out of her private part.
Twitter user, @emii_tiger who shared the video wrote;
Lmao… She go use Insecticide can Mastubate. Now see your life