Inmates Are Eligible To Vote In 2023 -INEC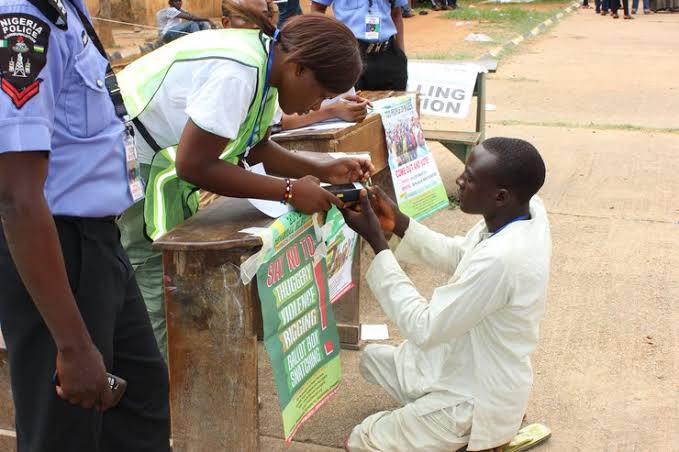 The Independent National Electoral Commission (INEC) revealed its plan of allowing inmates to participate in electoral activities ahead of the 2023 general election.
This was disclosed by Dr Adekunle Ogunmola, the National Commissioner of INEC's Outreach and Participation Committee (OPC), who hosted the Executive Director of CAPIO, Rev. Fr Jude Isiguzo, who led his team on an advocacy visit to the INEC headquarters on Wednesday.
Isiguzo, through the Pollrite 23 project, called for the enforcement of the voting rights of Nigerian inmates, especially with the 2023 general election fast approaching.
Reacting to this, Dr Ogunmola, who represented the INEC chairman, Professor Mahmood Yakubu, at the meeting, disclosed that the same issue was raised during INEC's engagements with the security agencies.
Ogunmola said: "It's like you are preaching to the converted because the commission has tried to do something in that direction in the past.
"I remembered that the response of the Chairman is always that there would be a need for further interaction with the correctional services so as to be able to determine the modus operand of achieving that.
"I want to say that your aim of ensuring that the rights of inmates are protected, at least with regards to participation in the electoral process is something that is part of the vision of the commission because in the strategic plan of the commission in 2022 to 2026, there is an amendment to the vision and that is inclusivity.
"Well, we have always maintained that we want to give Nigerians free, fair and credible election but we are now changing it to include inclusive election.
"I want to assure you that this visit will spur the commission to ensure that action is taken in this direction."
Ogunmola also promised that the electoral commission would find a way around it.