I'm too rich to steal from Nigeria – Orji Uzor Kalu reveals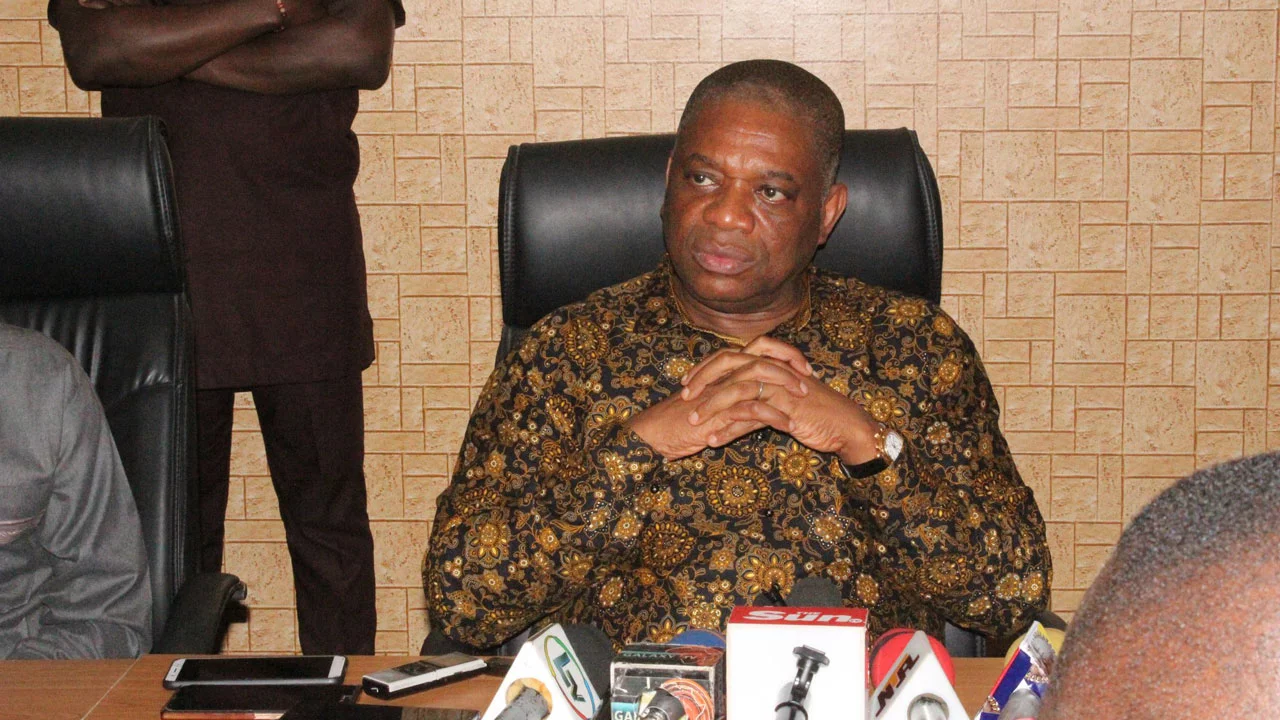 Orji Uzor Kalu, a multi-billionaire lawmaker representing Abia North Senatorial district and Chief Whip of the Senate has reacted to his trial for alleged N7.65 billion fraud, Top Naija reports.
The former Governor of Abia State in an interview with Arise TV said he is too wealthy to suddenly become a thief in Nigeria.
He said, "Everybody, even you Reuben (Abati), you know me pre-1991, 1992, 1993, 1994, you know I bankrolled everything, all the money politicians paid during that period, you know I was the one who brought the money in the PDP. So, how can I become a thief suddenly?".
Kalu further stated that the fraud report was a creation of the media, and he does not want to talk about it as the case is still in court, "I am not supposed to talk about matters in court," he said.
Recall that Kalu was prosecuted by the Economic and Financial Crimes Commission which accused him of diverting money when he was the Governor of Abia State.
The Guardian newspaper quoted Mr Kalu as telling the court in 2019, during his trial, that he gave the Peoples Democratic Party N500 million when the party was at its formative stage and that he also gave former President Olusegun Obasanjo N100 million when he (Obasanjo) came out of prison in 1998.
The senator was sentenced to 12 years in prison in December 2019 but his conviction was later nullified by the Supreme Court and he was eventually released from prison in May 2020.
The lawmaker during the interview further stated that his trial was orchestrated by people who were envious of him and wanted him destroyed.
"A lot of people think I became very successful at (an) early age, why must I have money and power. These people carelessly put me in prison for six months for doing nothing."
An astute politician and businessperson., Orji Uzor Kalu is the chairman of SLOK Holding and the Daily Sun and New Telegraph newspapers in Nigeria. He served as the Governor of Abia State, Nigeria from 29 May 1999 to 29 May 2007.
Kalu married Ms. Ifeoma Ada Menakaya in December 1989, and they got married in his hometown of Igbere, Abia State. He has four children namely: Neya Lawrence Iyere nee Orji Uzor Kalu, Michael Uzor Kalu, Olivia Uzor Kalu and Nicole Uzor Kalu.
💰Make, Manage & Multiply More Money FREE CLICK HERE👌
How to JAPA to the UK easily [Free Application Templates]