WHY I'M GOING BACK TO SCHOOL –WIZKID (EXCLUSIVE INTERVIEW)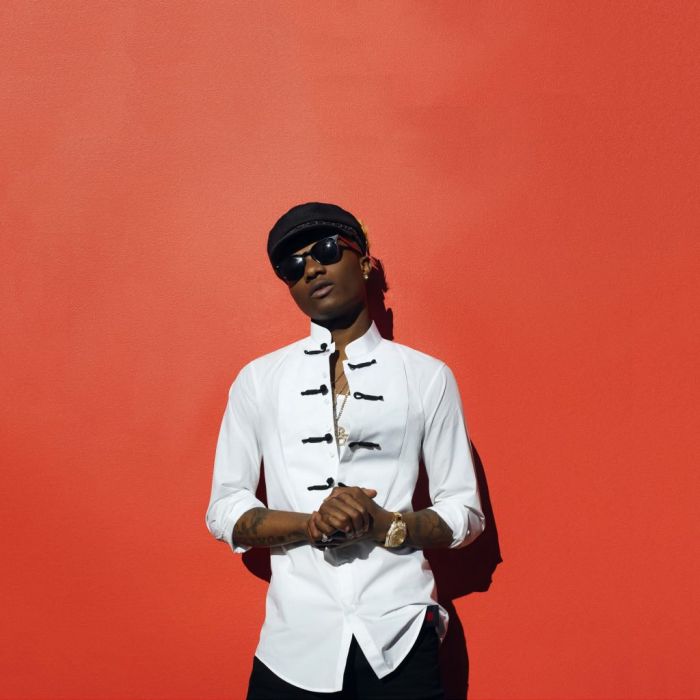 By | Isaac Oladipupo
Why change name from Lil Prince to Wizkid?
Let's say I grew out of it.
How did you come about the name Wizkid?
Wizkid came up as a nickname from my sisters and friends, and then it stuck.
Any plan to drop the name Wizkid as you grow older?
Hmmm…not for now, not anytime soon. The name 'Wizkid' actually doesn't have anything to do with my age.
How did your part and that of music cross?
Growing up, I was drawn to music. I used to sing everything I heard then I started writing my own songs and singing them.
How did you break into limelight?
My first major appearance was on MI's Fast Money, Fast Cars. Then I got signed to EME and worked with my boss, Banky W on The W Experience album. My first single Holla at Your Boy finally broke the ice and I thank God for all that.
About your connection with BankyW…
Banky W inspires me a whole lot. He's focused, God-fearing, and hard working. I met him a couple of years back. He's my big brother, my friend and my boss. I appreciate him a whole lot!
About your first experience on stage…
That was in church. I wasn't nervous or anyting, just knew I had to kill it because my sisters were in the crowd!
Career success secret?
I owe it all to God really. Everything I do starts and ends with Him.
What inspired Holla at Your Boy?
I was inspired to write Holla at Your Boy after I heard 'Like girls' by an artiste called Seven. I worked on a first draft with a producer called Veedee and then Knighthouse heard it and helped tweak it to the version you all know today.
What inspired your hit 'tease me' track?
Some particular chords and the hook had been in my head for some days so during a session with Samklef and Skales, I told Samklef about it and he made the beat. I was so excited; I did a freestyle on it. A few weeks later, we put it online and it became an official single -:)
How did you feel receiving your very first award?
I was more than happy. I didn't even see it coming because it was presented almost at the end of the show.
How has it been managing your level of fame?
It's been challenging, there are good parts and some bad parts. But it's what I signed up for so I take it as it comes.
So what are your plans for schooling?
I had to take a break off school, but my family and I are making efforts to get me back into a school abroad.
Now that you're rich, who will be responsible for your school bills?
Rich ke? God will always provide.
First three things you do when you wake up?
Say a prayer, check messages on my phone and walk around the house.
When and where are you happiest?
When I'm making music or performing.
Isaac Oladipupo
👉Enjoy Full Access to Complete Primary & Secondary Education Online Here👈
😎PASS WAEC, JAMB-UTME, NECO, BECE IN 1 SITTING. GUARANTEED HERE💯