Idris Elba and Mo Abudu unite to empower African talents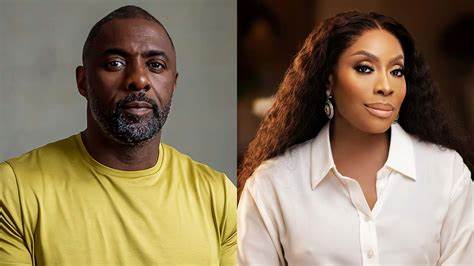 British movie star, Idris Elba, and Nigerian media mogul, Mo Abudu, have come together to bring African stories to the forefront of the global media landscape.
In a statement released by Ebony Life TV on Thursday, the two announced that they plan to create more opportunities for Africans in film and TV.
Their first goal is to replicate the EbonyLife Creative Academy's successful model across the continent to provide top-tier film education for Africans. The second goal is to develop a slate of feature films and TV series that originate from Africa or the Diaspora, created with global audiences in mind.
Idris Elba expressed his excitement about the partnership, saying that it was a way to create a more inclusive and diverse media landscape. "By partnering with Mo, we aim to offer free, world-class industry education to the next generation of storytellers and bring their authentic voices to the forefront," he said.
Mo Abudu also spoke about her confidence in Africa's talents, saying, "We believe that Africa has the talent and the stories to captivate the world. It's our mission to offer the best in industry education, mentorship, and production opportunities so that our graduates can become valuable contributors to the global media landscape."
This is a huge opportunity for young Africans who want to tell their stories and make an impact on the world. With this partnership, they can receive top-notch industry education and have their voices heard on a global scale.
So, if you're a young African who's passionate about film and TV, now is the time to start honing your skills! As Mo Abudu said, "We plan to hit the ground running and explore the very best that African and Black stories have to offer global audiences." With Idris Elba and Mo Abudu on your side, the sky's the limit.