Identical Kenyan triplets share one man, plan to marry him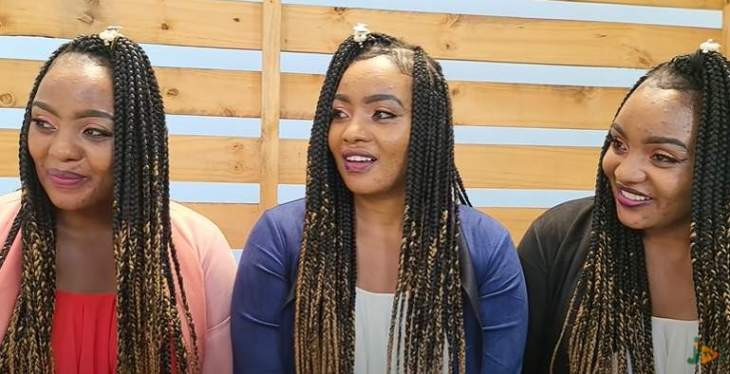 Cate, Eve and Mary, who are Identical triplet sisters in Kenya, disclosed on Monday, April 11, that they have falling in love with the man they are dating.
When interviewed on a show, the trio said being in love with the same man is a difficult thing to do and that they have been sharing him for a long time.
According to Cate, she found the man first and after giving her sisters the news, they too fell for him.
She said, "I saw him and told Mary about it before Eve also learnt about him and fell for him. We are planning to marry him and he is ready for it as well."
The sisters explained that their man meets them individually on Monday, Tuesday and Wednesday respectively while Friday is for joint dinner date.
See INTERVIEW