Idahosa died with ₦42,000 account balance – Wife reveals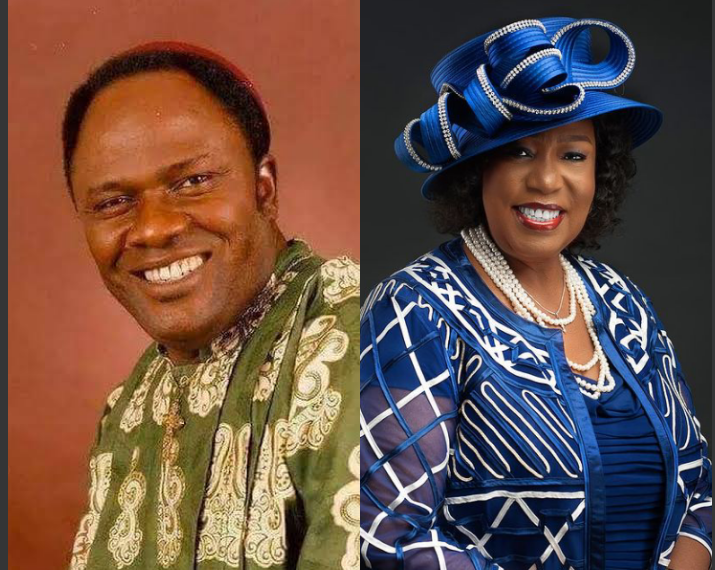 The wife of the late Archbishop Benson Idahosa, Archbishop Margaret Idahosa has revealed that her husband left only N42,000 in his account for her when he died.
Idahosa, a Charismatic Pentecostal preacher and founder of Church of God Mission International, died on March 12, 1998.
Speaking at a church's program recently, Margaret disclosed that "when the Archbishop passed, the Benson Idahosa's University was just birthed. I met forty-two thousand nairas in his account, that was all that was left for me."
She said it was Bishop David Oyedepo who took it upon himself for almost a year, as he was paying all the professors and all the teachers.
"In fact, it was 2 years. For 2 years, at the end of the month, he will fly in with the money. Who can do that? If not, a convinced man with confidence in us and with the ministry.
"But he did it, nobody knows it. He does it quietly and goes. I want you to open your mouth and begin to pray for this man of God," Margaret said.
She also narrated an incident in which Oyedepo brought his jet to lift her to Benin free when she came from the United States.
"When I came from America, he called me and said Mum, when you land Lagos, the jet will be waiting for you to take you to Benin. And true to the fact, I landed, the jet I didn't buy, I didn't spend any money, I didn't know where it came from, was parked at Murtala Mohammed airport with red carpet.
"Anybody that says prosperity is not good, when he tests small of the prosperity, he will change mind. I want to thank God for the life of Bishop Oyedepo. He is a son in the ministry and he has never proven otherwise. Each time I just call. I just called and said can you be with me today for two sessions? He said, whatever you say Mum I am ready," she stated.
Idahosa died on 12 March 1998 and was survived by his wife, Margaret Idahosa, and four children. Upon his death, wife took over as the Archbishop of the Church of God Mission International (CGMI), the Christian ministry he founded, she is also the Chancellor of Benson Idahosa University.