I work for APC, I am a celebrity – Portable rants as policemen try to whisk him away (Video)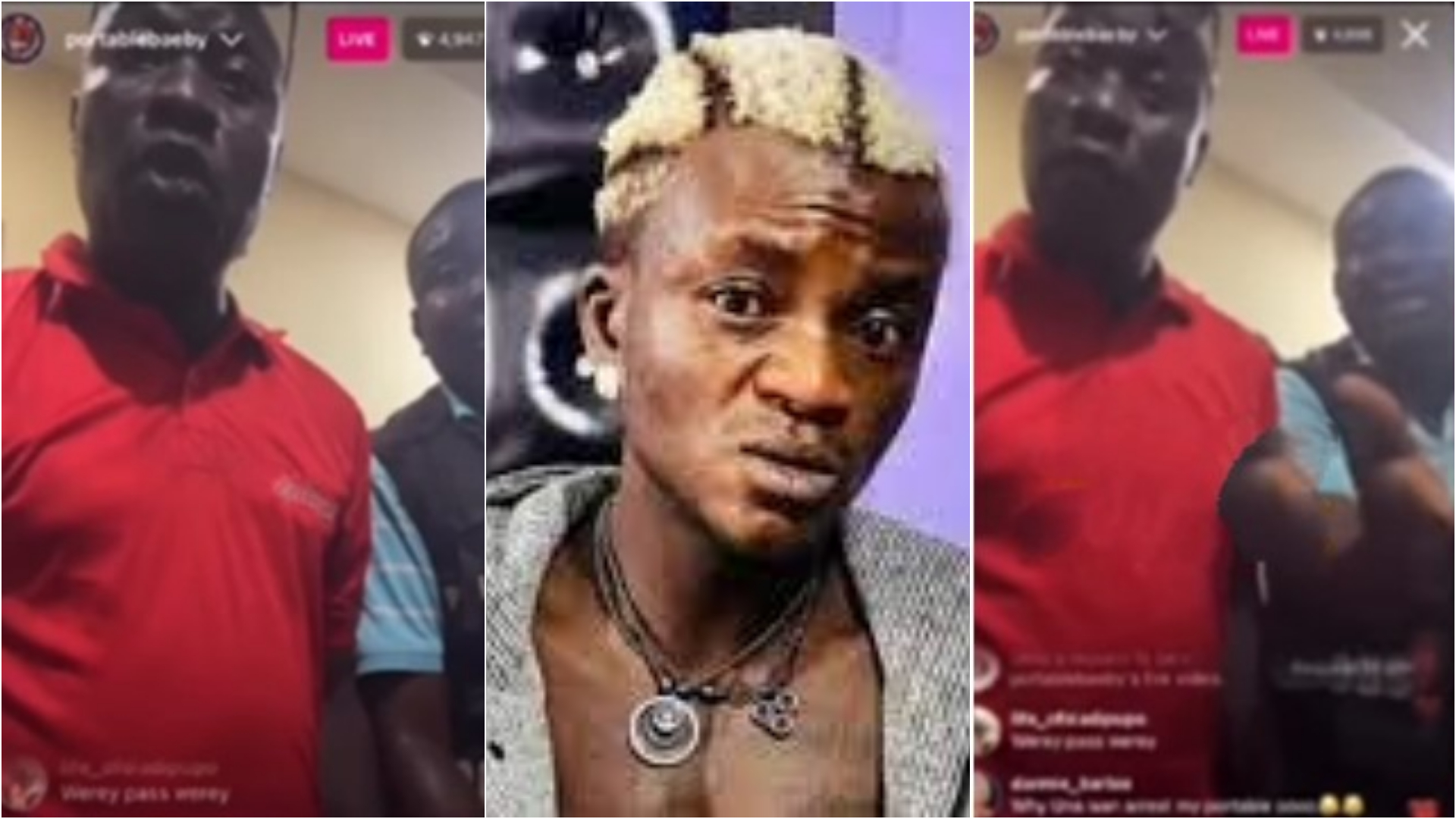 Nigerian musician, Habeeb "Portable" Okikiola, recently had a run-in with the police at his restaurant.
According to Portable, about 20 police officers tried to arrest him on Tuesday, March 28.
The singer resisted and asked why they were there.
He claimed that they were invited by a Yahoo boy to take him and some of his people away.
Portable went live on Instagram to share the incident with his fans.
He explained that he was a celebrity and a superstar who couldn't be taken away by the police in the manner they were trying to do.
He also revealed that he worked for the ruling All Progressives Congress and was a federal government liability.
The singer challenged the police to produce their identity cards and a warrant for his arrest, but none of them could.
Eventually, the police officers ran away when they realized that he was ready to stand up to them.
In another video, Portable denied assaulting anyone and claimed that the person who wrote the petition against him was someone he had helped.
He said he fed and clothed the person and even reposted his video.
Watch the video below;