I pray God grants my husband long life – Billionaire's wife, Sade Okoya cries out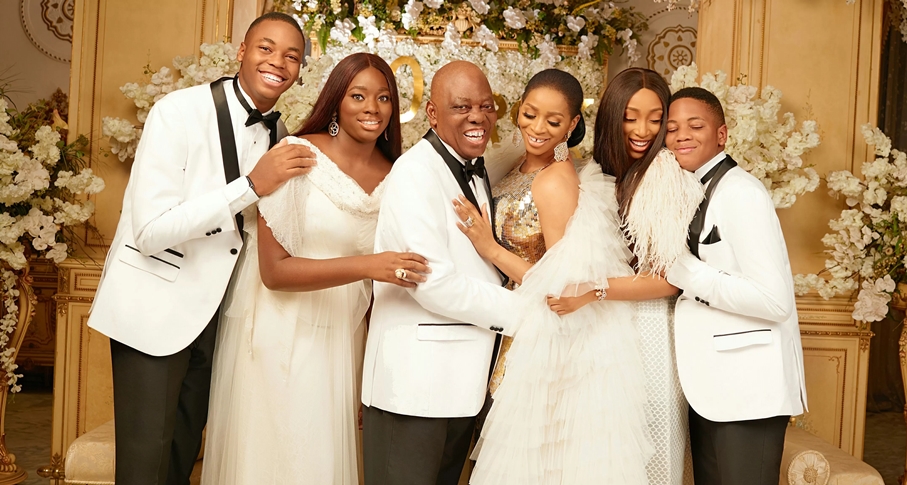 Sade Okoya has cried out to God to grant her 81 year old billionaire husband, life, long enough to witness his children's weddings and the birth of his grandchildren.
Sade Okoya and her billioniare husband, Rasq Okoya have been married for 22 years now and blessed with four chldren. 44-year-old Sade Okoya in a chat with City People, revealed her desire for God to grant her 81 year old husband long life.
She appreciated God and her husband and prayed for long life, the mother of four said;
"Everything that I am and will be, is my husband and God. I appreciate everything and I don't take things for granted. I don't have much that I would take for granted.
I just pray God blesses my business and may God grant my husband long life to be able to do the wedding for our children and he will also see their grandchildren too. I'm not asking for too much. I content with what I have. This is my brainchild of a few months ago and lots have been done to active it. Glory be to God and my hubby.
Speaking further, Sade Okoya said "God has blessed me with a wonderful husband. We understand each other and we try to do everything possible for both ourselves and our children's sake. So I'm very grateful, my husband is a wonderful person and he appreciates and understands me."
✅Enjoy Complete Primary & Secondary Education Online CLICK HERE!💃
PASS WAEC, BECE, POST-UME, COMMON ENTRANCE IN 1 SITTING🙌