I paid crazy money as ransom after my father was kidnapped – Mikel Obi recounts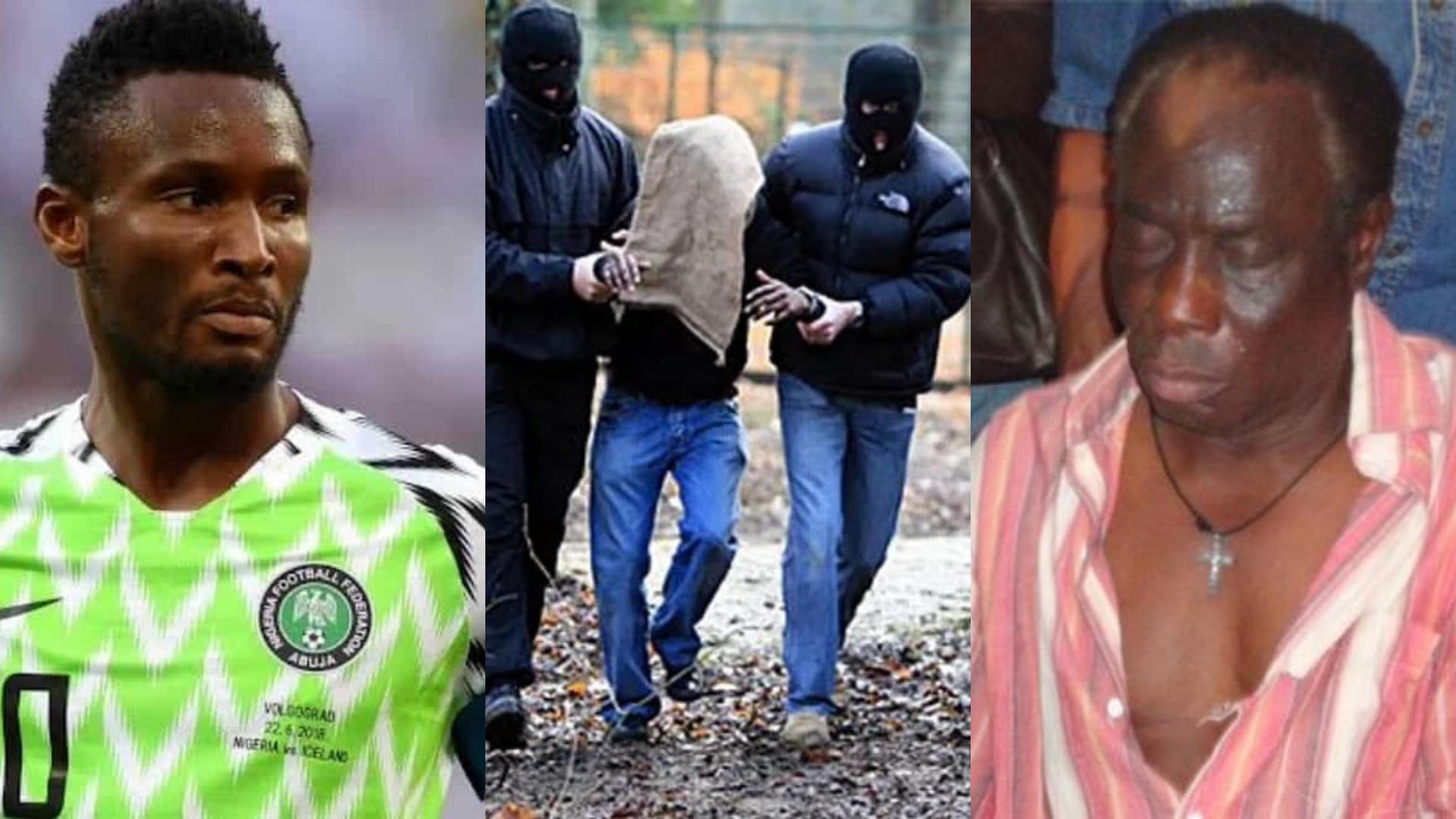 Former Chelsea midfielder and Nigerian football legend John Obi – Mikel, has revealed that he paid a hefty ransom to secure the release of his father, Pa Michael, from kidnappers.
Mikel made this revelation during an interview with Dubai Eye 103.8 Sport.
Pa Michael was abducted by kidnappers while he was on his way to a funeral in 2018, during which Mikel was in Russia representing the Nigerian national team at the 2018 World Cup.
Despite the ordeal, Mikel led the Super Eagles against Argentina just hours after he spoke with the kidnappers who had taken his father.
During the interview, Mikel spoke candidly about the traumatic experience, revealing that he had to pay a significant sum to secure his father's release.
While he did not disclose the exact amount, he referred to it as "crazy money."
In his words;
"They [the kidnappers] said listen, we know, is Mikel he would pay. If he doesn't, we are going to shoot his dad. They said they had nothing to lose. They would shoot my dad and dump him somewhere," Mikel Obi said.
"It was horrible. After the game, I got back on the phone, tried to negotiate with them and spoke with them. They were calling some ridiculous amount of money for a start, and in the end, I still had to pay some crazy amount of money to get my dad out.
"Even now, I still go through it. Even when I got a flashback, I had to speak to the guys on the phone. There was a gunpoint at his head. They said they would shoot him, kill him. I have not told my kids about it, but a few months ago, they looked at my phone and saw the news about it. Obviously, I have not told them about it because they are young kids, 7 years, but one day when they grow up, I will be able to share the story with them."
Kidnappings for ransom are a major issue in Nigeria, particularly in the southern region. Wealthy individuals, politicians, and their family members are often targeted, with kidnappers demanding large sums of money in exchange for their release.
Mikel, who is widely regarded as one of Nigeria's greatest footballers of all time, has enjoyed a successful career in Europe, winning numerous domestic and international honours with Chelsea, including the Premier League, the UEFA Champions League, and the Europa League.