"I need ammunition, not a ride!" Zelenskyy tells Joe Biden as he drinks with Ukrainian soldiers [VIDEO]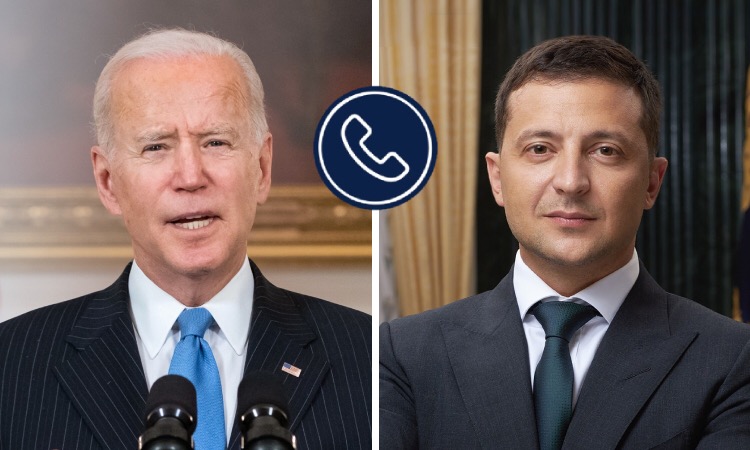 Ukraine's president, Volodymyr Zelenskyy, has politely rejected US president, Joe Biden's offer to be evacuated out of the capital Kyiv as Russian forces attempt to close in on the capital after a barrage of airstrikes on cities and military bases.
'The fight is here; I need ammunition, not a ride,' according to a senior American intelligence official with direct knowledge of the conversation
Earlier, Zelensky said in a televised speech: 'This night they will launch an assault. The enemy will use all of their power on all fronts to break our defense. This night we have to stand ground. The fate of Ukraine is being decided now.'
On Friday, a second Russian Ilyushin Il-76 military transport plane was shot down near Bila Tserkva, 50 miles south of Kyiv, according to two American security officials .
The conversation between Biden and Zelensky comes after a video showed him in his military tent drinking coffee with his men.
US security officials say Zelensky, who three years ago was a comedian and actor, personally coordinated the defense of Kyiv from his military tent.
Biden has authorized the release of $350million of military assistance to Ukraine while France and Poland have agreed to send ammunition and defence systems to Ukraine as at press time.
Joe Biden has also instructed Secretary of State Antony Blinken to release up to $350 million in immediate support to Ukraine's security and defense.
This release comes after a 40-minute call between Biden and Ukrainian President Volodymyr Zelensky earlier Friday, February 25, during which they discussed "concrete defense assistance."
According to a new memo released by the White House late Friday, this  is the third drawdown of money sent from US to Ukraine recently.
Previous orders have been for $60 million and $250 million, putting the total over the last year at over a billion dollars, according to an administration official. The State Department is expected to issue its own statement with more details shortly.
This news comes as residents in the Ukrainian capital Kyiv woke up to explosions and the sounds of war for the third morning, as the Russian troops attempt to take over the capital Kyiv.
Bomb blasts were reported inside the capital Saturday morning, after days of heavy fighting on the outskirts as Russian troops advanced on the city. Gunfire was also heard close to the city center as Russian troops face heavy resistance from Ukrainian soldiers and civilians defending their city.
In a national address Friday night, Ukrainian President Volodymyr Zelensky vowed Ukrainians would stay and fight for their country, and accused Russia of targeting civilian infrastructure.