I hope God'll hear our prayers on insecurity – Buhari lements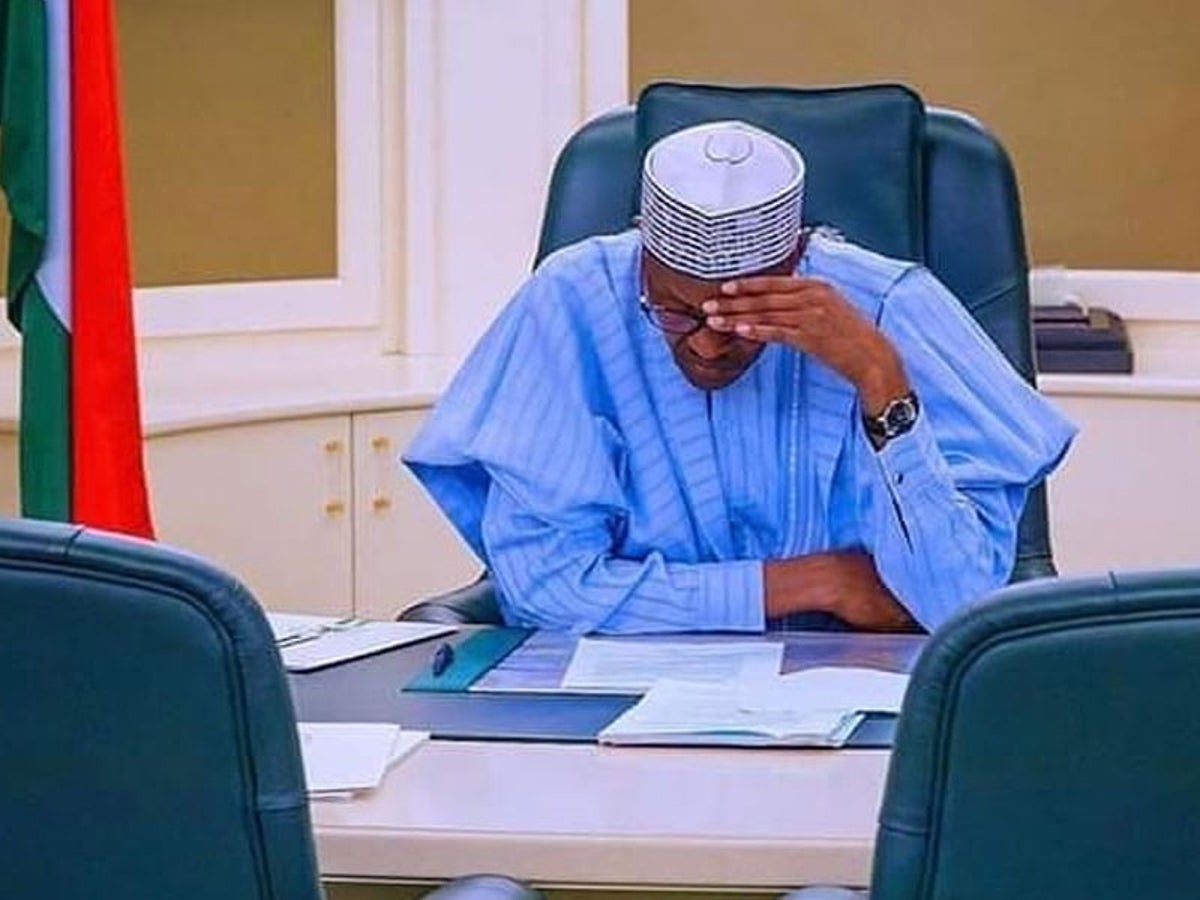 Nigeria's President Muhammadu Buhari has again reiterated that his administration has done its best in tackling insecurity ravaging the country, Top Naija reports.
Buhari is a retired Nigerian Army Major General and has served as military head of state in Nigeria between 1983 to 1985, after taking power in a military coup d'état.
Noting that the North-West which had given the nation some "headache" would experience a turnaround for the better, the President who spoke on Friday January 14 during a visit by the Grand Khalifa of the Tijjaniyya Islamic Movement World-Wide, Tidjani Ali Bin Arabi, to the State House, Abuja, said his administration will continue to do more by pursuing policies to deal with terrorism.
He urged Nigerians to be fair in comparing the security situation in 2015 when he took over, to what is obtainable now.
Buhari said;
"We have done our best and we will continue to do more by pursuing coherent and consistent policies to deal with terrorism. I hope God will listen to our prayers."
Governor Abdullahi Umar Ganduje, who brought the visitors, while introducing the Khalifa and his delegation, which included the Emir of Kano, Alhaji Aminu Ado Bayero and Sheikh Dahiru Usman Bauchi, the leader of the Tijjaniyya Islamic Movement in Nigeria, said the government of Kano State invited the Tijjaniyya World Leader to the country to lead the faithful in prayer considering the complexities around security in particular.
He said the visit of the Grand Khalifa had also rekindled the old ties between the Tijjaniya and the many cultural and educational institutions in Nigeria.
The Tijjaniyya leader in the country, Sheikh Dahiru Bauchi and the Grand Khalifa, Tidjani Ali Bin Arabi, extolled the existing cordial relations between Nigeria and Algeria and prayed for guidance.
The analysis showed that insecurity affects economic growth by drying-out investments, increases unemployment and dwindles government revenue, amongst others. Despite these effects, government capital expenditure on internal security did not grow astronomically to match the hydra-headed problem.
💃Pass WAEC, JAMB, POST-UTME & more in One Sitting for FREE!💯
How to JAPA to the UK easily [Free Application Templates]