"I am not desperate to win" Atiku Says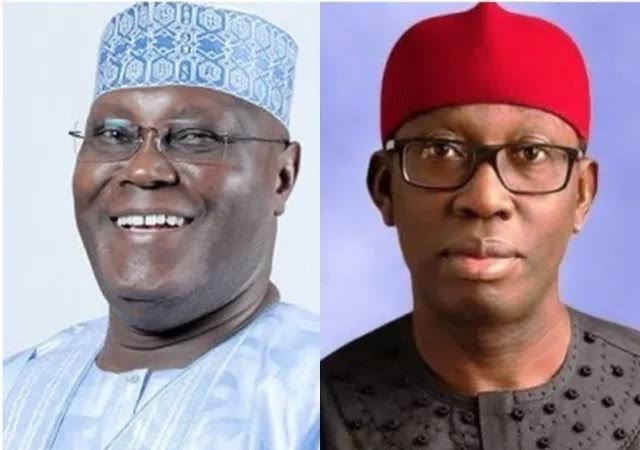 The presidential candidate of the Peoples Democratic Party (PDP), Atiku Abubakar, has emphasized that his running mate, Dr. Ifeanyi Okowa, and he are not contesting the election out of desperation for power but to unite the country, tackle insecurity, and save the economy from total collapse.
Speaking through his representative, former Speaker of the House of Representatives, Yakubu Dogara, during his endorsement by the Council of National Students Presidents of Nigeria (CNSPN), Atiku stated that they are confident in their ability to stabilize the destiny of the country.
The CNSPN, an organization that comprises members from different student associations, endorsed the PDP's working document, which they said is the only one that provides a blueprint on how to achieve their promises.
The CNSPN's chairman, Obaji Uchenna Marshal, stated that they had scrutinized the policy documents of all the presidential candidates and found that the PDP's working document, which includes Atiku/Okowa's ticket, was the most reliable and educationally friendly.
Meanwhile, the Senator representing the Federal Capital Territory, Philip Aduda, praised Atiku's leadership qualities, citing his success in managing a university that has never been on strike. Dogara also commended President Muhammadu Buhari's policy on naira redesign, which he believes would checkmate vote buying and enhance credible elections.
Despite the pains that the redesign might cause Nigerians, he urged them to endure it, saying that the gains would be worth it.