Husband Nabs Pregnant Wife Naked With Pastor On Matrimonial Bed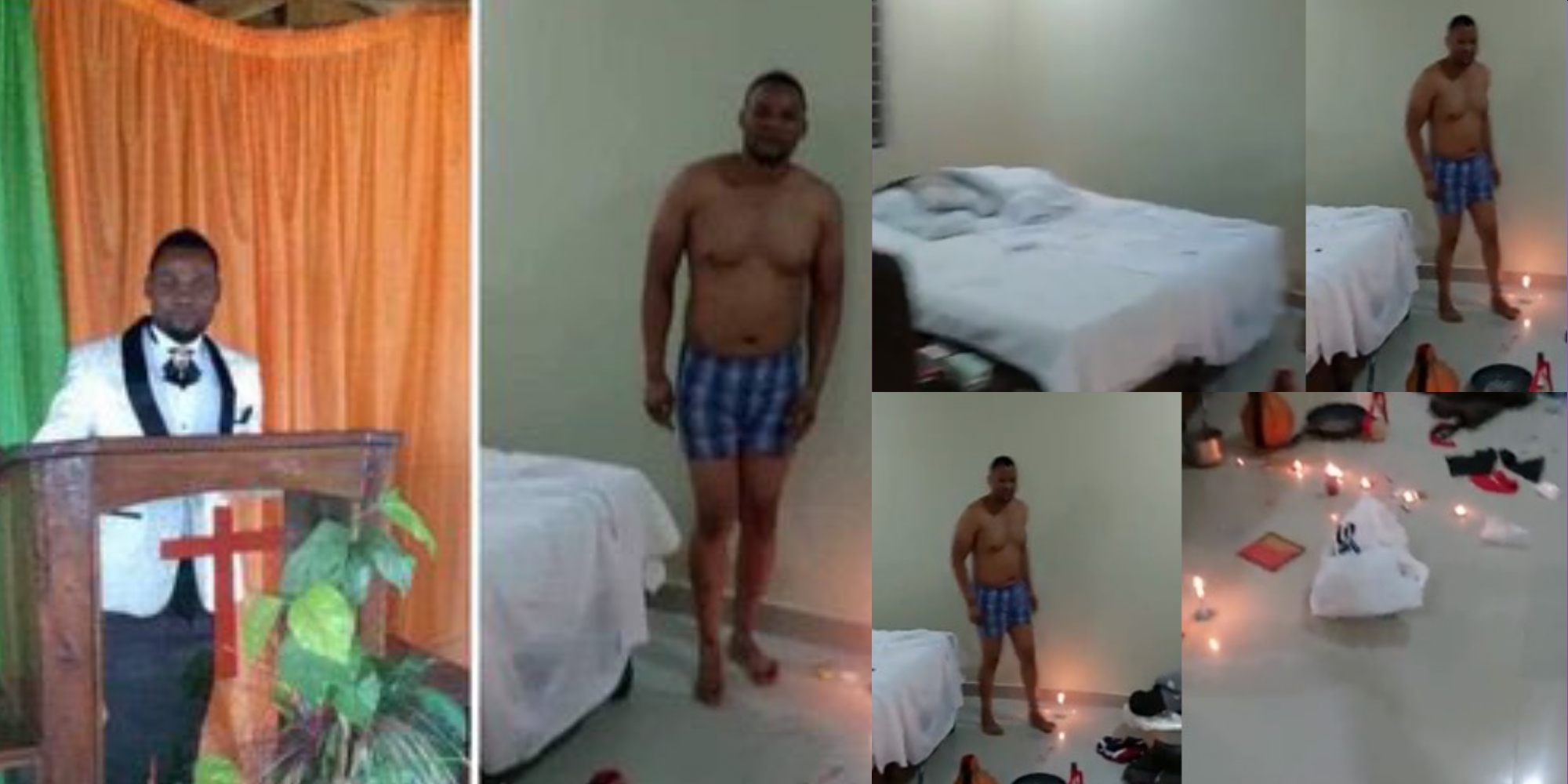 In a video making waves on social media, a man was said to have caught his pregnant with unclad with a supposed man of God.
A video shared on the microblogging platform, Twitter, captured the moment the husband busted and recorded his heavily pregnant wife having coitus with a 'stranger'.
The said stranger was said to be a Pastor in the church the wife attends.
What became a twist was that the wife and supposed Pastor were having coitus in the matrimonial bed rounded with what appeared to be charms.
The charms were said to be a way the pastor could make a 'protection prayer' for the pregnant women.
The husband who was in shock took his camera to record the scene, seeing them on the matrimonial bed, as the pastor covered his nakedness.
He lashed out at his wife and the alleged pastor to stay where they were because they tried moving close to him.
In the trending video shared on Twitter by @burnaculer, the husband expressed disbelief that she would choose to not just cheat but bring a man to their home.
TopNaija.ng is unable to post the video due to the explicit nature of the content.