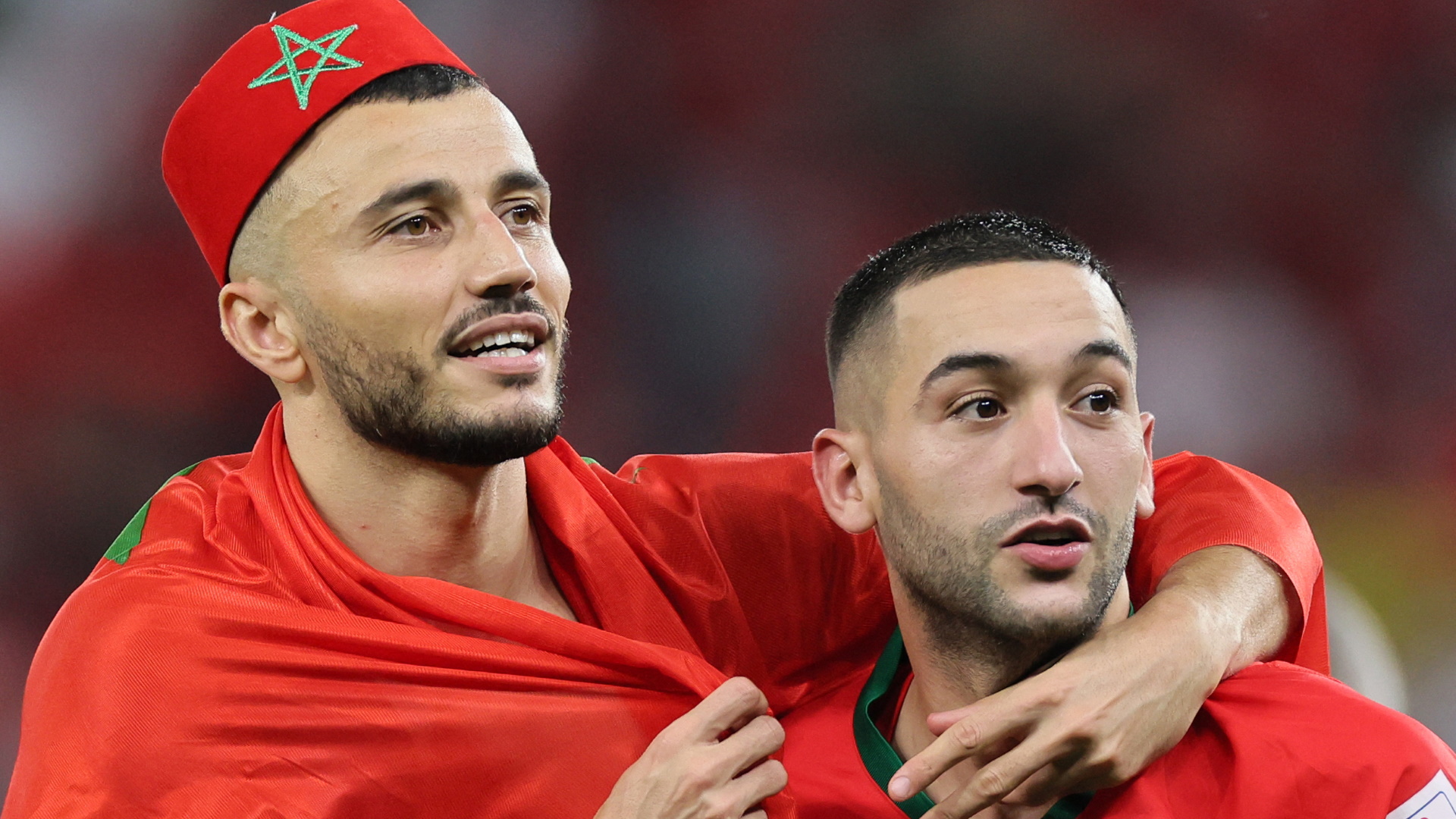 After Spain ran out 7-0 winners in the opening game of their group, discussion switched to the prospects of the Spanish side being genuine contenders for the world cup, only one man saw behind the glamour and that was Gary Neville, and of course, it took Morocco to show the world that a 7-0 scoreline against Costa Rica was in no way intimidating.
You only need your player to score past the Morocco side, which no one has in fact done so far.
After a 12-year drought, the Atlas Lions of Morocco have reached the World Cup quarterfinals. Can they advance further to contend for the finals?
Twelve long years have passed since Africa produced a World Cup quarterfinalist, with the continent's teams attempting and failing to imitate Ghana at the 2014 and 2018 games.
The wait was over on Tuesday when Morocco defeated Spain in a 0-0 stalemate before defeating La Roja on penalties to advance as Africa's fourth-ever quarterfinalists.
The Atlas Lions of Morocco is experiencing a beautiful moment as they record their highest World Cup performance, surpassing the 1986 team that Germany ousted in the Last 16 and making up for the disappointment of 2018, when a promising team lost in the group stage.
In that instance, the Atlas Lions' final game versus Spain finished in a 2-2 draw, despite the fact that the Atlas Lions had a better chance of winning.
This time, there was no such late slip-up as Morocco resolutely defended, maintained composure, probably had the better opportunities, and ultimately defeated Spain on penalties after all three European takers missed their spot-kicks.
The Atlas Lions, together with Tunisia and Saudi Arabia, received tremendous support throughout the competition, which contributed to the atmosphere for the triumph over Spain being among the most memorable of the tournament.
When Morocco plays Portugal in their quarterfinal on December 10 in Doha, they may anticipate hearing a similar volume.
Of course, the focus will be on Morocco's chances for the remainder of the competition and whether this is Africa's best opportunity to go to the next round and finally get into the elusive Semi-Final.
After defeating second-ranked Belgium and neutralizing 2018 World Cup finalists Croatia, they emerged victorious from a challenging group and have now defeated Spain, their neighbors, and the 2010 World Champions.
They won't be afraid of Portugal, and despite their 6-1 victory against Switzerland, this team is less intimidating than either Uruguay or England, who eliminated Ghana in 2010, or Cameroon in 1990.