Holy Spirit Fall – Dennis Darkwa [Music + Video]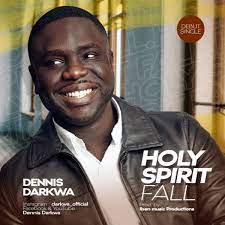 Versatile US-based Ghanaian Gospel song artist, Dennis Darkwa offers up a debut new single titled, "Holy Spirit Fall", produced by Iben Music Productions.
He uses his deep lyrical prowess to depict the essence of the presence of the Holy Spirit in the life of a believer, emphasizing that "our total dependency is on Him."
Commenting on the song, Dennis says, "The single expresses our dependency on the Holy Spirit. It is also a song of worship as there is no acknowledgement of the Holy Spirit without doing so in worship."
The single comes as a follow-up to the recently released song, "Esteemed Series Vol.1: My Medley". Dennis Darkwa serves at Qodesh Family Church in Boston, Massachusetts.
This new song is accompanied by a music video.
💃Pass WAEC, JAMB, POST-UTME & more in One Sitting for FREE!💯
How to JAPA to the UK easily [Free Application Templates]