Finding Healing? Attend Healing Hangout; it's free!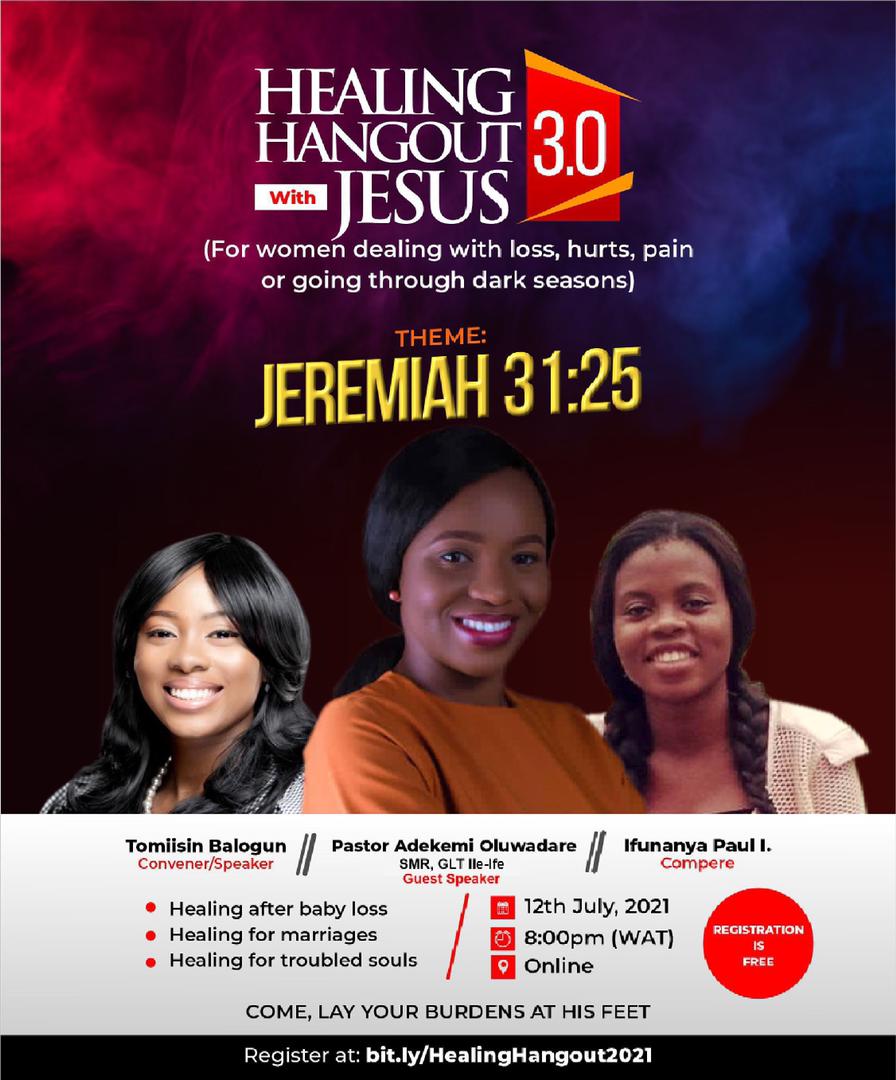 Life can throw us some unbelievable twists and turns, can't it? I have never sat with a group of women at a Bible study who ever said, "Life has turned out exactly how I expected it to!"
We are thrown curveballs, left and right, that we are often unprepared for, including unspeakable hurts.
Healing Hangout is a meeting for everyone who requires God's touch in their broken, hurtful and weakest places. It's a meeting for you to bring your soul wounds and surrender them at the feet of Jesus. It's a meeting for you to exchange your weakness for strength.
It's for everyone who has experienced loss of any kind, pain, hurts or going through a difficult time in their lives. The balm of gilead is here to heal you. God is set to bring healing to you. It's your birthright. You cannot continue to limp on that wound in your soul, release yourself to God so He can do healing work in you. You deserve Joy! You deserve healing! You deserve to live a peaceful life. You deserve all the beautiful things God has in store for you
Time alone is not enough to heal you. It's the truth that you know that will set you free. It's the hand of God on your life that'll bring healing to you. Your purpose is bigger than your pain and it's time to surrender to God so you can become a brand new person.
Join us on Monday, 12th of July at 8pm WAT for what God is set to do. It would be an experience you would never forget.
Ministering:
Pastor Adekemi Oluwadare, SMR, GLT Ile-Ife
Tomiisin Balogun; Convener, Healing Hangout With Jesus
Compere; Ifunanya Paul. I
Register at
Or send a message to 08058495686 or 0806 6816455
See you there!