Hart Idawarifagha Ishmael: biography, age, family, net worth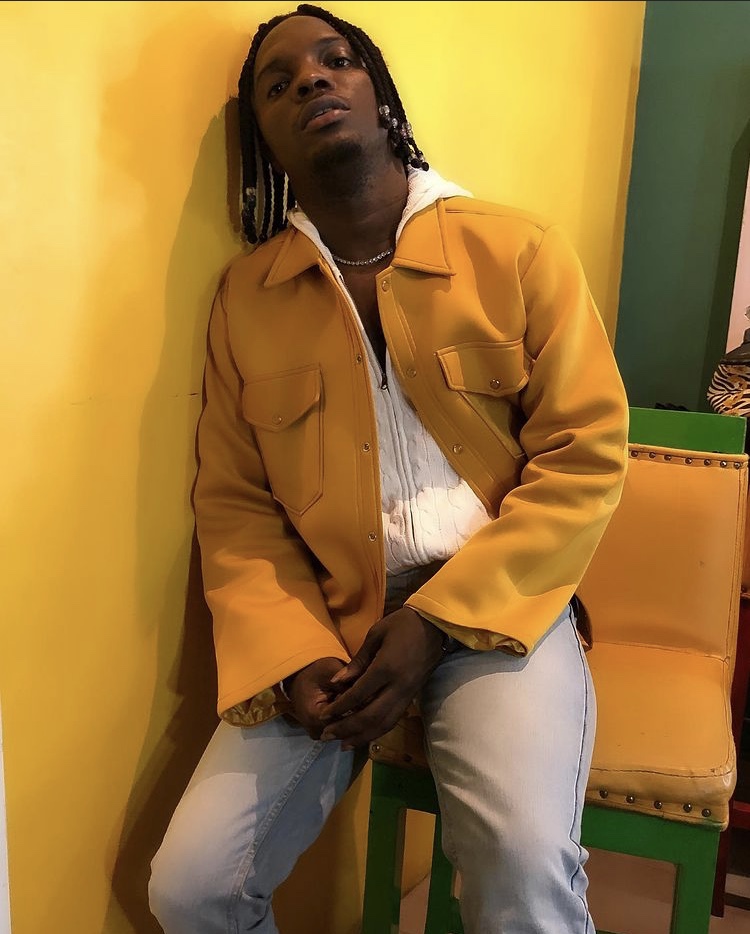 DOWNLOAD MP3 HERE
All you need to know about Hart Idawarifagha Ishmael popularly known Idahams Let's take a look at his Biography, Nationality, Career, Age, Net worth, Family.
ABOUT
Hart Idawarifagha lshmael was born May 19, known professionally as Idahams, is a Nigerian singer, songwriter and record producer.
EARLY LIFE
Hart Idawarifagha Ishmael was born in Bonny Island, Rivers State, which is pre-occupied by the people of the Ibani tribe. He spent most of his childhood in the famous Bonny Island, Rivers State. His passion for music emerged at the age of 10 in the Anglican Church where he played musical instruments such as guitar, trumpet, and Keyboard for the local choir.
EDUCATION
Idahams graduated with a degree in Marine Engineering in Seamanship from the school of Oceanography, Lagos.
CAREER
At the age of 10, Idahams was already into music. He played musical instruments for his local church choir. His career took a major turn when he landed a deal with Grafton records in 2016. He published quite a number of solo tracks under the records until 2019.
Before his move to Universal Music Nigeria, Idahmas featured on the song "God Can Bless Anybody" by Nigerian pop artiste, Mr 2Kay and his role in the hit track made him popular all over Nigeria.
Idahams has worked with lots of artists and creatives in the music industry some of which are – Solidstar, Duncan Mighty, Kelly Hansome, Dany Boy, and Double Jay.
In August 2018, he released "No One Else", a song inspired by Davido and his fiancée, Chioma Avril Rowland. He followed it up with a remix in March 2019 which featured Nigerian superstar, Teni Apata.
Idahams released his debut EP titled, Amayanabo (The King), on 27 September 2019. The 6-track-EP documented his journey from the creeks of Port Harcourt to becoming a famous musician.
He backed up the success of the EP with a single titled "Billion Dollar", which was released in November 2019. In the same year, He later announced his movement to Universal Music Nigeria record label through a joint partnership that was established by Grafton Entertainment.
In 2020, Idahams released Shima (Remix) featuring Seyi Shay and Peruzzi.
The name Idahams was coined from merging his names together, IDAwarifagha HArt IshMael.
FAMILY
Much about Idahams family is not known but he stated that— he's from a family where everybody is concerned about the church. You have to believe in God, you have to join the choir and attend church activities. A family where you have to pray, read the bible, and if you want to get something done, you have to do it yourself because nobody is your slave.
PERSONAL LIFE
Hart Idawarifagha Ishmael Said— "his sound is unique because of the kind of person it's appealing to. I'm not the kind of artist that wants to do music just to dance and to groove". And also his music is very relatable. It is youthful and very impactful when it comes to the lyrics, the instrumentation, and the creation of the sound. He always want to make sure he's giving people hope where there is no hope, with his stories.
ACHIEVEMENT
— Best Producer – 2015 – Niger Delta Advancement Awards (NDAA) – Nominated
— Port Harcourt's Best Producer – 2015 – Niger Delta Advancement Awards (NDAA) – Won
— Best Producer of the Year – 2018 – Galaxy Music Awards – Won
— Best video (No one else) – 2018 – Galaxy Music Awards – Won
— Lyricist on the roll – 2018 – BAE Awards – Won
— Music Producer of the year (No one else) – 2018 – BAE Awards – Won
— Song of the year – 2019 – BAE Awards – Won
—Artist of the year – 2019 – BAE Awards – Won
NET WORTH
Idahams stands as one of the most popular artists in Nigeria and also one of the richest, but his net worth is not yet estimated.
👉Enjoy Full Access to Complete Primary & Secondary Education Online Here👈
😎PASS WAEC, JAMB-UTME, NECO, BECE IN 1 SITTING. GUARANTEED HERE💯