Harry Kane Stopped From Wearing Rainbow Colors In Qatar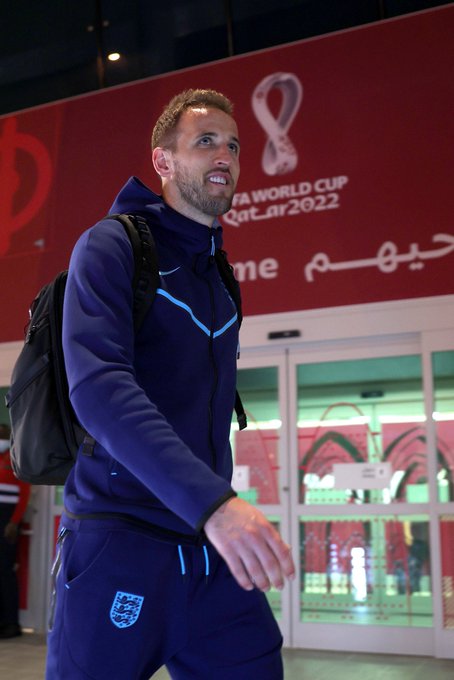 The FA has confirmed that Harry Kane won't be sporting a "OneLove" armband for England's World Cup opener against Iran on Monday after FIFA threatened to book players.
At the World Cup in Qatar, the captains of England, Belgium, Switzerland, Germany, Denmark, Wales, and the Netherlands intended to do so.
Given that homosexuality is prohibited in places like Qatar, the OneLove armband was designed to support LGBT+ rights and take a bold stand against discrimination.
FIFA, the group in charge of organizing the World Cup, has given a strong warning to players who want to wear the OneLove armband: you might get a yellow card.
The decision though seems a rather calculated one on the part of England and most likely one of selfish reasons as if Harry Kane was to done the rainbow colored armband and is to be booked during England's games against Iran and the USA, he might be forced to miss England's World Cup match against Wales.
Henry Winter of The Times claims that England and the other six football federations have suddenly dramatically changed their minds on the OneLove armband.
"FIFA has been very clear that it will impose sporting sanctions if our captains wear the armbands on the field of play," the FA said in a statement on Monday.
"As national federations, we can't put our players in a position where they could face sporting sanctions including bookings, so we have asked the captains not to attempt to wear the armbands in FIFA World Cup games.
"We were prepared to pay fines that would normally apply to breaches of kit regulations and had a strong commitment to wearing the armband.
"However, we cannot put our players in the situation where they might be booked or even forced to leave the field of play.
"We are very frustrated by the FIFA decision which we believe is unprecedented — we wrote to FIFA in September informing them of our wish to wear the One Love armband to actively support inclusion in football, and had no response.
"Our players and coaches are disappointed — they are strong supporters of inclusion and will show support in other ways."
At Doha's Khalifa International Stadium, England and Iran square off in the opening Group B match.
Jamie Carragher, a former player for Liverpool, argued for Kane to wear the OneLove armband and for England to defy FIFA's warning prior to the FA's U-turn.
"Harry Kane has to wear it," he told Sky Sports.
"England have made a big noise about the fact that he is going to wear this, that this is their protest to the World Cup being in Qatar, human rights and everything that goes on in the country that people have criticized.
"This is England's way of showing that they don't agree with everything that's going on in the country.
"They can't pull out now. The fact that Harry Kane may get a yellow card only strengthens the campaign.
"For England to pull out because of a yellow card for Kane, I think would be weak, so I think it should make them more determined."