Gov Adeleke's celebration halted as Buhari makes three demands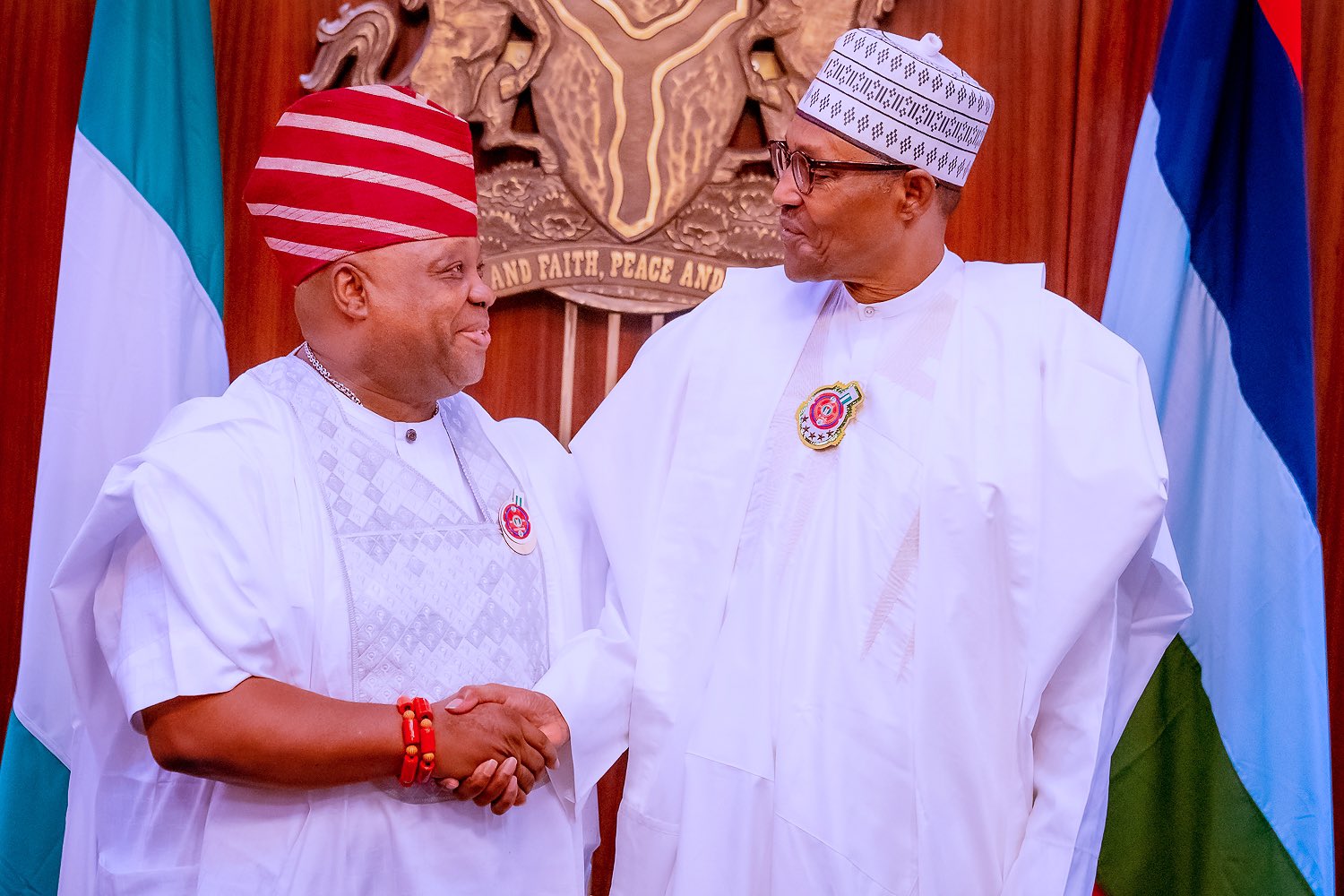 President Muhammadu Buhari joined in the jubilation as Governor Ademola Nurudeen Adeleke of Osun State celebrated his 63rd birthday on May 13, 2023.
This special occasion held significant meaning, particularly after Adeleke's recent validation of victory by the Supreme Court. In light of this, President Buhari conveyed his heartfelt wishes to the governor and emphasized the importance of prioritizing the interests of the state and the welfare of its people above all else. Furthermore, the President encouraged Adeleke to seek divine guidance in fulfilling his mandate.
The President acknowledged the remarkable journey of Senator Ademola Adeleke, who previously represented Osun-West in the Upper Chamber of the National Assembly. He praised Adeleke's ability to solidify his support base and construct a formidable network of friends and political allies, which had played a pivotal role in his numerous victories, culminating in his leadership of one of Nigeria's 36 states.
President Buhari recognized Adeleke's affable and down-to-earth demeanor as a valuable asset that had garnered him a wide-ranging following spanning all age groups. This affirms Adeleke's ability to connect with people from diverse backgrounds and foster unity among them.
These sentiments were conveyed through a statement released by Femi Adesina, the Special Adviser to the President on Media and Publicity, signifying the significance of the President's well wishes to Governor Adeleke on his birthday.
In closing, President Buhari fervently prayed that the Almighty God would grant Governor Adeleke the strength, wisdom, and courage needed to dutifully serve his people and the nation. The President's words served as a powerful reminder of the immense responsibilities entrusted to Governor Adeleke and the profound impact he can make in the lives of the citizens he represents.
As Governor Adeleke celebrated this milestone birthday, the encouragement and blessings bestowed upon him by President Buhari echoed the collective hope for effective governance and positive change. It signified a shared commitment to the betterment of Osun State and the nation as a whole. With the support and guidance of his well-wishers, Governor Adeleke embarked on a new year of leadership, armed with renewed determination to fulfill his responsibilities and leave a lasting legacy.