Germany's Woes with Spain Despite 4-2 Victory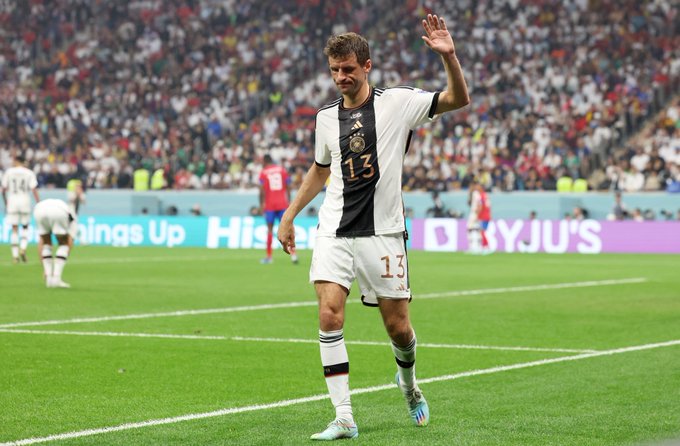 If the Qatar World Cup hasn't left anyone entertained so far, surely questions must be asked, considering the many shockers that have risen so far from the tournament, such as Germany's elimination despite a 4-2 victory or Spain coming out second in a group despite a 7-0 victory on opening day.
Germany, a four-time World Cup champion, was eliminated at the opening round for the second straight tournament.
All four teams in Group E—Costa Rica, Japan, Spain, and Germany—fought for qualification on a steamy Thursday night in Doha, and it made for an intense game of football.
When Costa Rica faced Spain in their second group game, they were down 7-0, and Serge Gnabry handed Hansi Flick's team an early lead.
But in an unexpected change of events, underdogs Costa Rica snatched a lead in the second half thanks to Yeltsin Tejeda and Juan Pablo Vargas at the Al Bayt Stadium.
To their credit, Germany responded three minutes later through Kai Havertz, who quickly scored twice to put his team ahead 3-2.
Through Werder Bremen striker Niclas Fullkrug, Flick's team quickly increased their lead to four, but it wasn't enough for the Germans, who for long stretches of the game failed to overcome the tenacious Los Ticos.
In the other Group E match, Spain narrowly missed making it to the round of 16 after falling to Japan in another exciting contest.
Alvaro Morata, in fine form, gave Luis Enrique's team the lead as they maintained a +6 goal difference following their significant victory over Costa Rica on the opening day.
However, goals from Ritsu Doan and Ao Tanaka in the second half offset Morata's first-half score, and a tense 30 minutes or so followed.
If that wasn't dramatic enough, Tanaka's goal was first disallowed because it appeared the ball had left the field of play before Kaoru Mitoma played it back over.
However, the goal was awarded following a protracted VAR review since the ball was found to be still in play.
Numerous social media users commented on a spectacular night of football when Graeme Souness yelled against the VAR call inside ITV's studio.
A social media user was noted making a comment on Germany's elimination, stating:
"For Japan to top a group with Spain and Germany, while also losing to Costa Rica, is the most bonkers World Cup group stage shock of my lifetime."
To the social media user's credit, the world cup has really been bonkers, and Spain of course were lucky themselves not to have been knocked out of the group stages considering Costa Rica were minutes into sealing a victory over Germany.