Germany vs. Japan: Rinse Repeat of Argentina vs. Saudi Arabia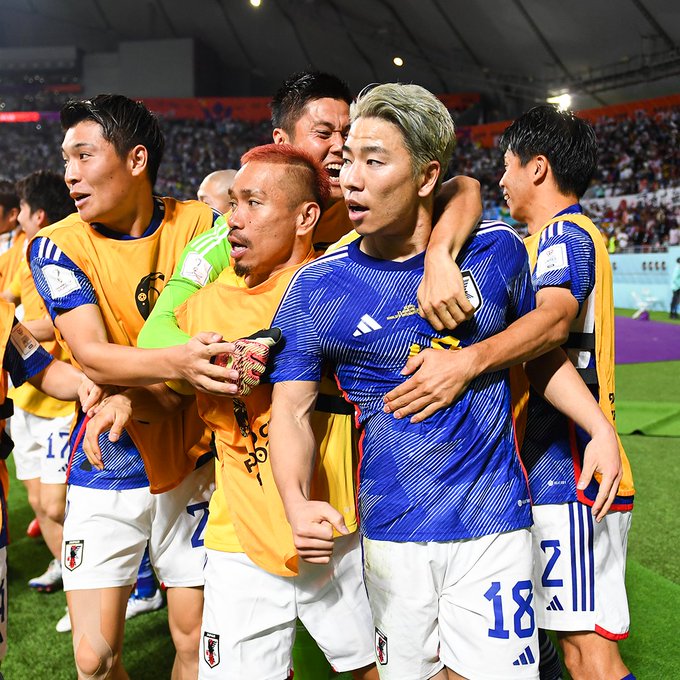 Again the underdog story repeats itself at the world cup with Germany facing a dose of the medicine Argentina was given by Saudi Arabia, but this time, at the hands of a resilient Japan.
When it happens once, it becomes a shock but when it repeats itself, it shows this world cup is going to take a different turn punters and pundits may not expect.
No one expected Saudi Arabia to come from a goal down against Argentina, to defeating them 2-1 after Argentina created the most threat in attack, and certainly no one expected Japan to pull a wonder from behind Germany to steal all 3 points.
This time it wasn't the offside trap doing the magic for Japan but this time, team work, resilience and matching their opponents man to man to hit them when they least expected.
It was a game that began with Germany very much like Argentina taking and holding the lead at the first half and right into the second half of play, and like Saudi Arabia, Japan came back from the 1 goal deficit to hit 2-1 just before the final whistle.
Ilkay Gundogan like Lionel Messi, was on hand at the 33rd minute to score the Asian team via a penalty kick gifted the Germany team, which was a deserved lead that was enough to take the lead into the half-time despite a Kai Havertz goal being chalked off by the VAR shortly before the whistle.
For the Japan team, substitutes Takuma Asano and Ritsu Doan had other ideas for the game as their introduction resulted in a shock resulted the Germany team didn't see coming or wanted.
Speaking of wanting, Germany goalkeeper, Manuel Neuer was one German left wanting in the German sticks as his ill-timed error in goal forced a Ritsu Doan shot skiing past his armpit straight into the Germany goal for a deserved winner.
For records analysis, this is the second time since the 2018 edition of the world cup that Germany has fallen to a defeat on its opening group game.
Qatar 2022, expect more shockers as the games begin to unfold.