Germany backs African startups with €100,000, training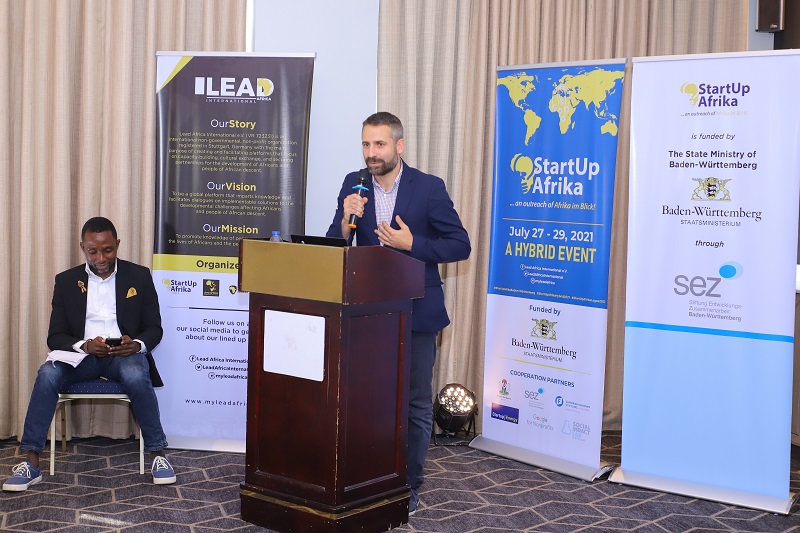 Africa's future appears more promising as the state Ministry of Baden-Württemberg Germany, has concluded a three-day hybrid event tagged: StartUp Afrika aimed at boosting 20 African startups with €100,000.
Philipp Keil, the Managing Director of Baden-Württemberg Development Corporation Foundation (SEZ), assured over 50 Africans who attended the hybrid event across the continent of the trainings, collaboration, and networking as well as benefits Africa and Germany relationship can produce for startups.
According to him, StartUp Afrika, is one of the developmental expressions of Lead Africa International e.V. funded by the State Ministry of Baden-Württemberg, through the Foundation for Development Corporation (SEZ).
"StartUp Afrika is a program designed to support innovative startups through intercontinental exchange and network plus funding. The State of Baden-Württemberg has set out to expand partnerships with counterparts on the African continent. "It believes that a common future gets accomplished through partnerships, goal 17 of the SDGs, and through collaborative work and network". Keil said.
He noted that Nigeria is one of the biggest economies in sub-Africa, with so much growth and so many potentials, hence their interest in coming to support startup businesses to co-operate with the Western world through technology transfer and learn a lot of their solutions.

Executive Director, Lead Africa International, Timi Olanrewaju, explained that the €100,000 mapped out for the 20 elected companies will be based on their presentations. He said their presentations will determine who needs cash, or training, the amount he or she needs, which could be 3, 5, 8, or 10 euros.
"We had 450 applications, we selected 30 applicants and out of the 30, we will be going with 20. And it was selected through the ecosystem, social media space, and after this, they will be a start-up hub, Alluminie where we will continue to meet them and interact and monitor them to know how the grant is being spent," Olanrewaju explained.
The event had various panelists and experts ranging from brands consultant, strategic management guru, business advisory managers and CEO who were on ground to expose the startup owners to what the real business world offers and how to appropriately navigate the trends.
Most of the attendees who spoke after the event thanked the organisers for selecting them and promised to utilize experiences gained during the event in their various businesses.
💰Make, Manage & Multiply More Money FREE CLICK HERE👌
How to JAPA to the UK easily [Free Application Templates]