FRC has no power to fix Adeboye's tenure – Reps
The House of Representatives has ordered a "detailed" public hearing on the activities of the Financial Reporting Council of Nigeria, particularly the Council's decision to fix the tenure of the leadership of religious organisations.
The House passed the resolution on Wednesday in Abuja at a session which was presided over by the Speaker, Mr. Yakubu Dogara. It came after members debated and endorsed a motion moved by the Minority Leader of the House, Mr. Leo Ogor.
Lawmakers also clarified that no agency of the Federal Government was empowered by any law passed by the National Assembly to determine how many years a religious leader should serve in office.
They noted that the FRC Act 2011 did not make provision for the tenure of office of religious bodies or non-profit organisations. While leading the debate, Ogor said he was amazed where the FRC got its powers.
He added that while the agency might have delegated legislative powers, being a product of the National Assembly, any legislation or code it formulated should have been mandatorily approved by the same National Assembly before it could be applied.
In the extant case of the controversial Good Governance Code formulated by the FRC for non-profit organisations, the lawmaker stated that the National Assembly had no knowledge of it.
The motion stated, "The House is concerned that the Governance Code, formulated by the Council, as it relates to heads of non-profit making organisations, is a clear usurpation of the powers of the National Assembly as stipulated in Section 4 of the Constitution of the Federal Republic of Nigeria, 1999.
"Also concerned that the National Assembly has not, in any way, approved the corporate governance code as it did with the Building Code.
"The House is convinced that codes of corporate governance must be in conformity with international best practices.
"Worried that an overzealous chief executive officer of a regulatory body can misinterpret  or misapply the provisions of the code as can be clearly seen in the case of the FRC."
In performing its duties, Ogor pointed out that the FRC was to restrict itself to accountability, transparency and probity in pursuing corporate governance principles in public and private organisations.
"No law, enacted by the National Assembly, empowers any agency to set the tenure of office for heads of non-profit organisations," he added.
The Chairman, House Committee on Ethics/Privileges, Mr. Nicholas Ossai, took the same position as Ogor.
He told the House that though the FRC was empowered to function, the issue of fixing how long a religious leader should be in office was off its bounds.
AD: WAEC SUCCESS GUARANTEED! Gain access to FREE PAST QUESTIONS AND ANSWERS of WASSCE [CLICK HERE]

Follow us on Instagram | Advertise With Us | Send Us News Tips | Promote Your Music

Entertainers have higher grace, Mofe Duncan says as he warns trolls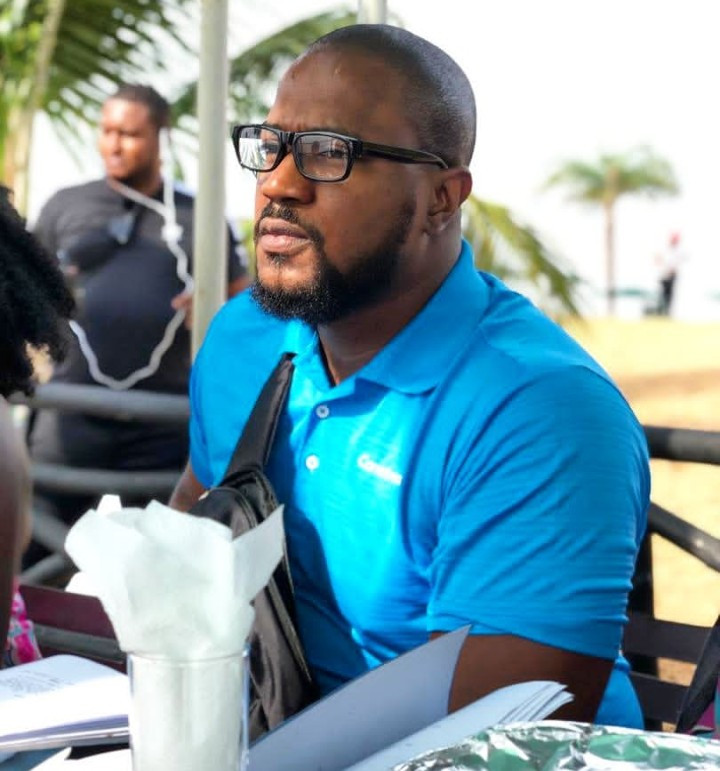 Actor Mofe Duncan has warned Nigerians against being rude to entertainers.
He went on to state that there is a "higher grace attached to" entertainers.
He called out people who derive joy in being rude to celebrities, adding that they have no idea what it's like to walk in their shoes.
Mofe Duncan wrote:
All you disrespectful lil shits that have no home training that feel that you can be rude to celebrities because you have the privilege of being on Instagram, una dey mad o! There is a higher grace attached to people who bring joy and happiness in one way or another to others, (especially via music and movies) and some people just decide they can repay such godly acts with rudeness and disrespect, una dey mad o! • Some of you have no idea what it is to walk in our shoes, we are not perfect, we are human, many love us and as thus many pray for us, but there are some of you that curse us, una dey mad o! • We bleed like regular humans, we have bad days like regular humans, we sweat like regular humans, we worked hard to get to where we are and some people just derive joy from pulling us down, una dey mad o! • Agreed, some celebrities misbehave and some deserve to be reminded that they are human, but ffs (for f*ck sake)… he who is without sin, cast the first stone! …no? …noone? …UNA DEY MAD O!
AD: WAEC SUCCESS GUARANTEED! Gain access to FREE PAST QUESTIONS AND ANSWERS of WASSCE [CLICK HERE]

Follow us on Instagram | Advertise With Us | Send Us News Tips | Promote Your Music