Floyd Mayweather living large in his newly acquired $ 26 million mansion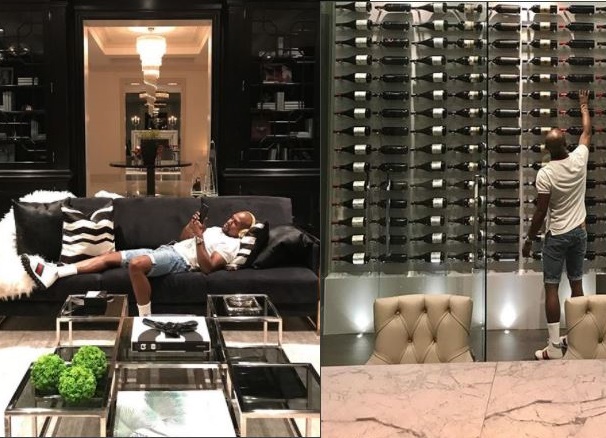 Floyd Mayweather living large in his newly acquired $ 26 million mansion
Eyss! You, yes you. The last time you fought, that they removed two of your teeth and literally gave you a face beat, how much did you collect?
You see yaself?
Your mate -okay, maybe he's a little older- Floyd Mayweather made $300 million from his Conor McGregor fight and now the 40-year-old is living the good life.
He recently just acquired a $26 million mansion in Beverly Hills.
The mansion which boasts of six bedrooms features a formal dining room with 10 sets of French doors, along with a paneled library and a family room featuring a cocktail bar and others.