First thing I'll do in office to 'cleanse' Benue state – Governor-elect, Fr Alia speaks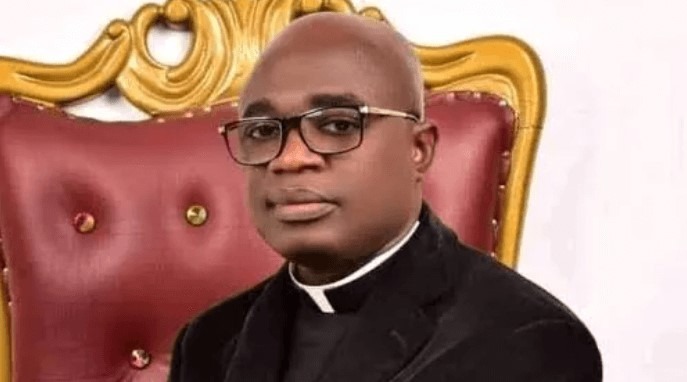 Rev Fr Hyacinth Alia, the Governor-elect of Benue state, has announced that the first decision his administration will execute after his swearing-in ceremony will be about propping up the state's civil service.
The Governor-elect made this known on Wednesday, March 29th, after receiving his Certificate of Return in Makurdi, the state capital.
Fr. Alia expressed his gratitude to the people of Benue for entrusting him with the responsibility to lead the state, and assured them that his first order of business after his inauguration on May 29th will be to ensure that the civil service is cleansed of unproductivity and made fully functional before addressing other matters.
According to the priest, the civil service remains the engine of every society, and he believes that it is necessary to ensure that it is functional before other things could come up.
He added that his administration would work tirelessly to make the civil service more efficient and productive.
The Governor-elect emphasized the importance of a productive civil service and promised to invest resources in training and capacity building for civil servants to enable them to perform optimally.
Fr. Alia's announcement has been received with optimism by many residents of Benue state, who believe that a functional civil service is crucial to the development of the state.
He explained; "We are not taking the opportunity being given to us by the Benue people for granted.
"First of all, we will immediately get a drawing table to make our civil service work.
"Civil service is the engine of the society and it has to be functional before we move to every other thing. So that is going to be the number one thing on the desk".