Fire razes 450 shelters in Borno IDP camp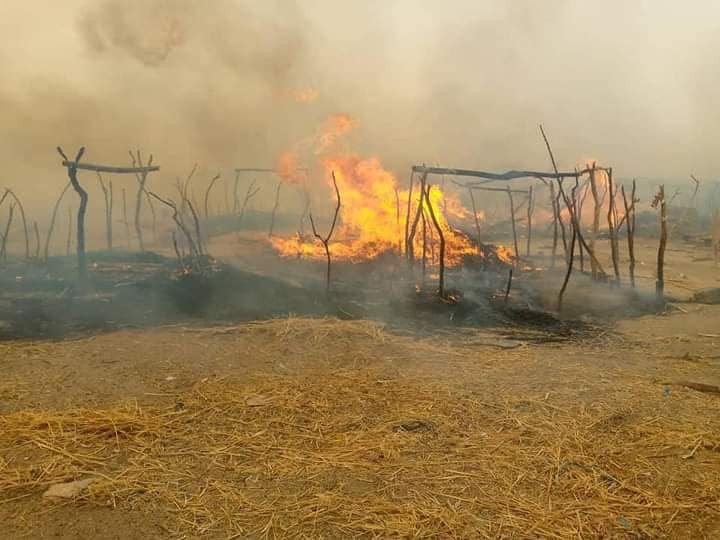 At least 448 temporary shelters have been razed by fire at the Government Girls Secondary School IDP camp in Mafa local government of Borno state, TopNaija can confirm.
Internally displaced people (IDPs) have not crossed a border to find safety. Unlike refugees, they are on the run at home. IDPs stay within their own country and remain under the protection of its government, even if that government is the reason for their displacement.
A statement released by the information unit of the local government revealed no life was lost or injury sustained as a result of the inferno. It assured of the Council's assistance and promised to report the incident to higher authority for immediate intervention.
This comes less than three weeks after a fire incident destroyed houses at IDP camps in Konduga and Muna garage in Maiduguri.
The IDP camp at Government Girls Secondary School Mafa, is 50 kilometers away from Maiduguri, the state capital.
In 2020, Nigeria hosted 66.1 thousand refugees, the highest number registered in the last decades.