Fire kills Pupil, injures 14 others inside school bus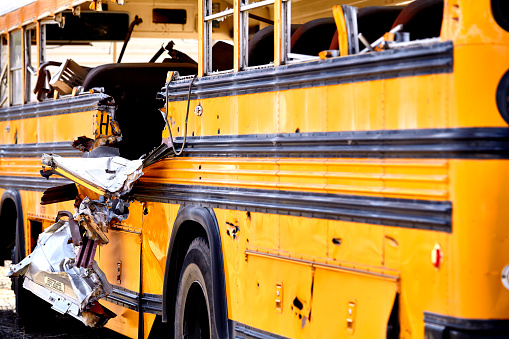 A private school pupil has died from fire that gutted a school bus around 8am Thursday morning, 31 March in Akungba Akoko, Ondo State.
TopNaija.ng gathered that, the boy died despite having been rescued along with 14 others who are currently undergoing emergency care at the state general hospital, Iwaro Oka.
According to a source, "It was when people noticed smoke in the sky that they ran towards the area, they later discovered that it was a school bus that was gutted by fire and that the pupils were inside the bus.
"They had to immediately break the rear shield of the bus after they discovered that the doors were locked. Though no life was lost to the incident, we heard that those injured were immediately rushed to the hospital."
Funmi Odunlami, the state Police image-maker, in her confirmation statement said, "The children are in the hospital but information has it that one of them passed on in his parent's house."