"Filming By 2am, If I Buy A Car Tomorrow, You People Will Say It's From A Man" – Lizzy Gold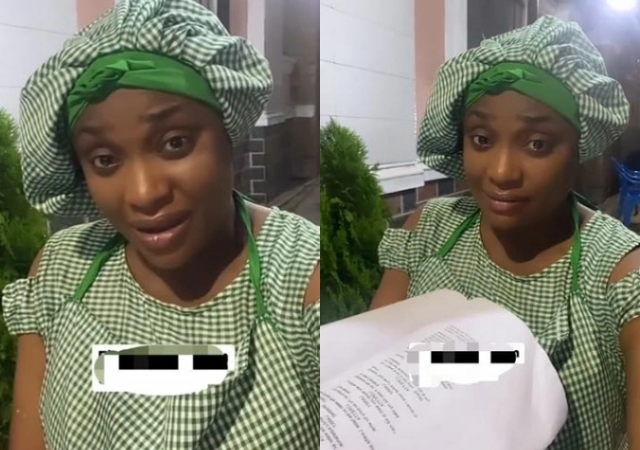 Nollywood actress, Lizzy Gold has decried critics who are known to question the expensive lifestyle of female celebrities.
Taking to social media, the mother of two shared a video of herself on a movie set as late as 2 am, bemoaning claims about actresses' expensive lifestyles being sponsored by wealthy men.
In the video, she raised her script, stating that she is still at work by such an hour.
According to her, people should not attribute her success to a man, if she decides to spoil herself a little with an exotic whip.
In her words:
"So this is 2 o'clock in the morning and I'm still filming, see I'm still reading my script. This job no easy ooo. It is not easy. If tomorrow now we buy one big car, you will come and say it's one man that dash me money, see as I dey hustle hard now.
You people are sleeping, I'm here working my ass out, okay ooo. I'm chewing gum so it'll keep me awake because I don't have to feel sleepy shooting this scene."